Campaign to celebrate a business anniversary
Progress celebrated their 25 year business anniversary in style with a special logo, custom typeface and a marketing campaign.
Specialising in packaging manufacture for some of the world's leading luxury, retail and lifestyle brands, the strategy of the marketing campaign enabled the company to draw attention to their milestone with an approach that resonated with their design-led client partners.
CLIENT:
Progress Packaging
SCOPE:
Marketing strategy
Typeface design
Logo design
Poster design
Type animation
Social media campaign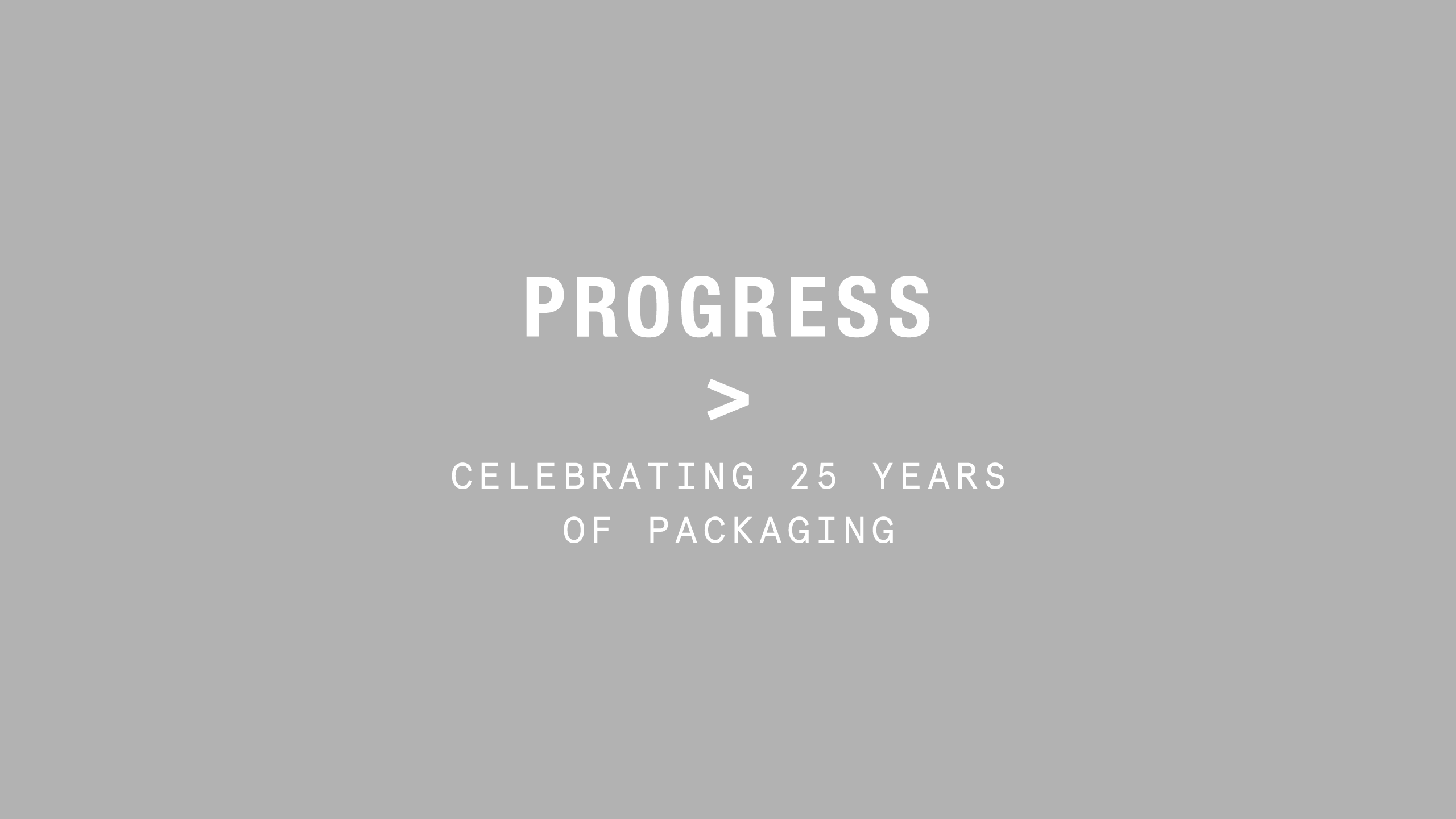 Custom type design:
The typeface design draws inspiration from the Progress arrow logo which articulates the 'forwards' philosophy of the brand. Subverting the logo to also point back, up, down and sideways gives the graphic device new meaning – enabling it to visually represent their 25 year journey. Each number is constructed by overlaying different combinations of the arrow in colour to form the character.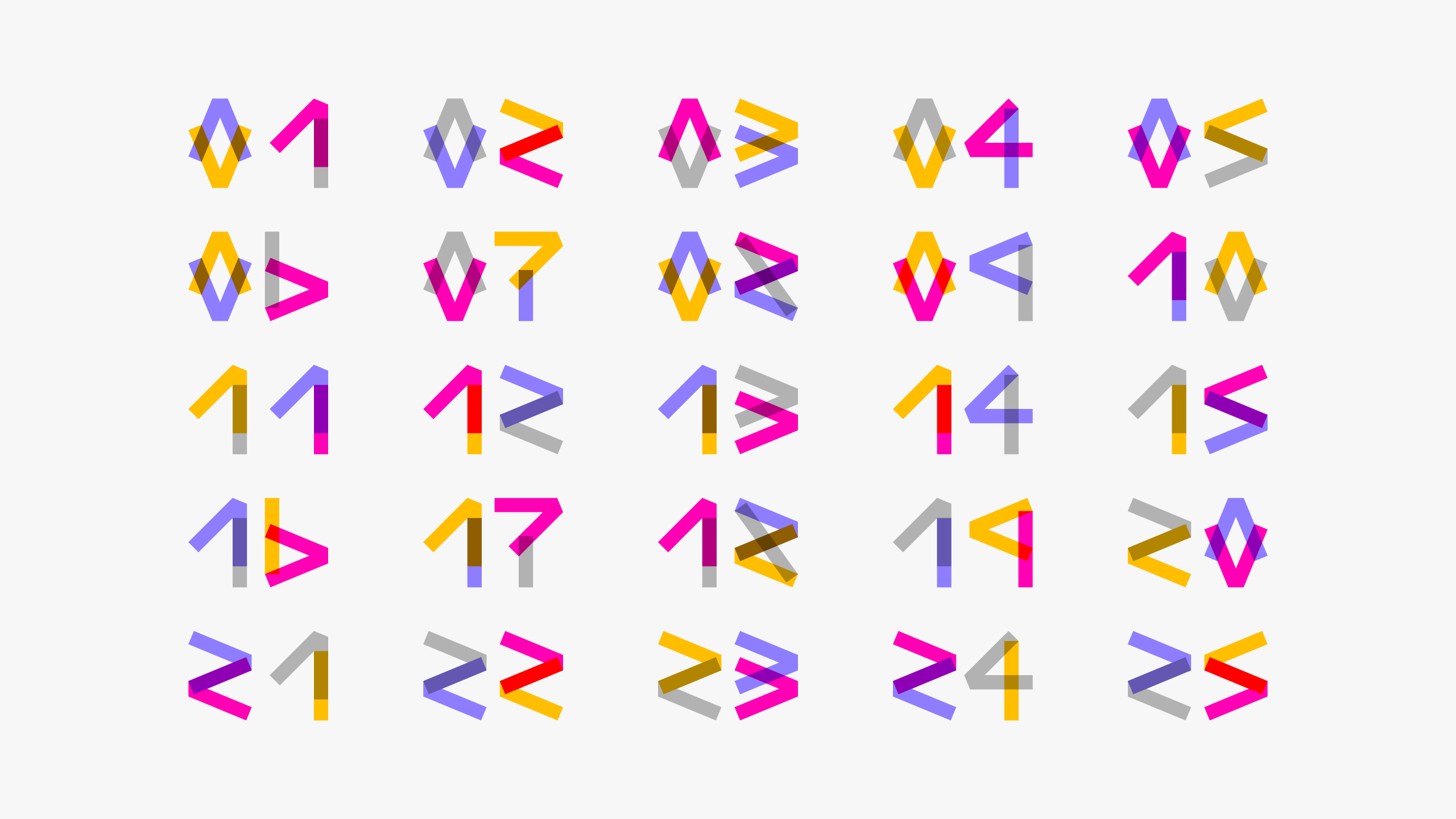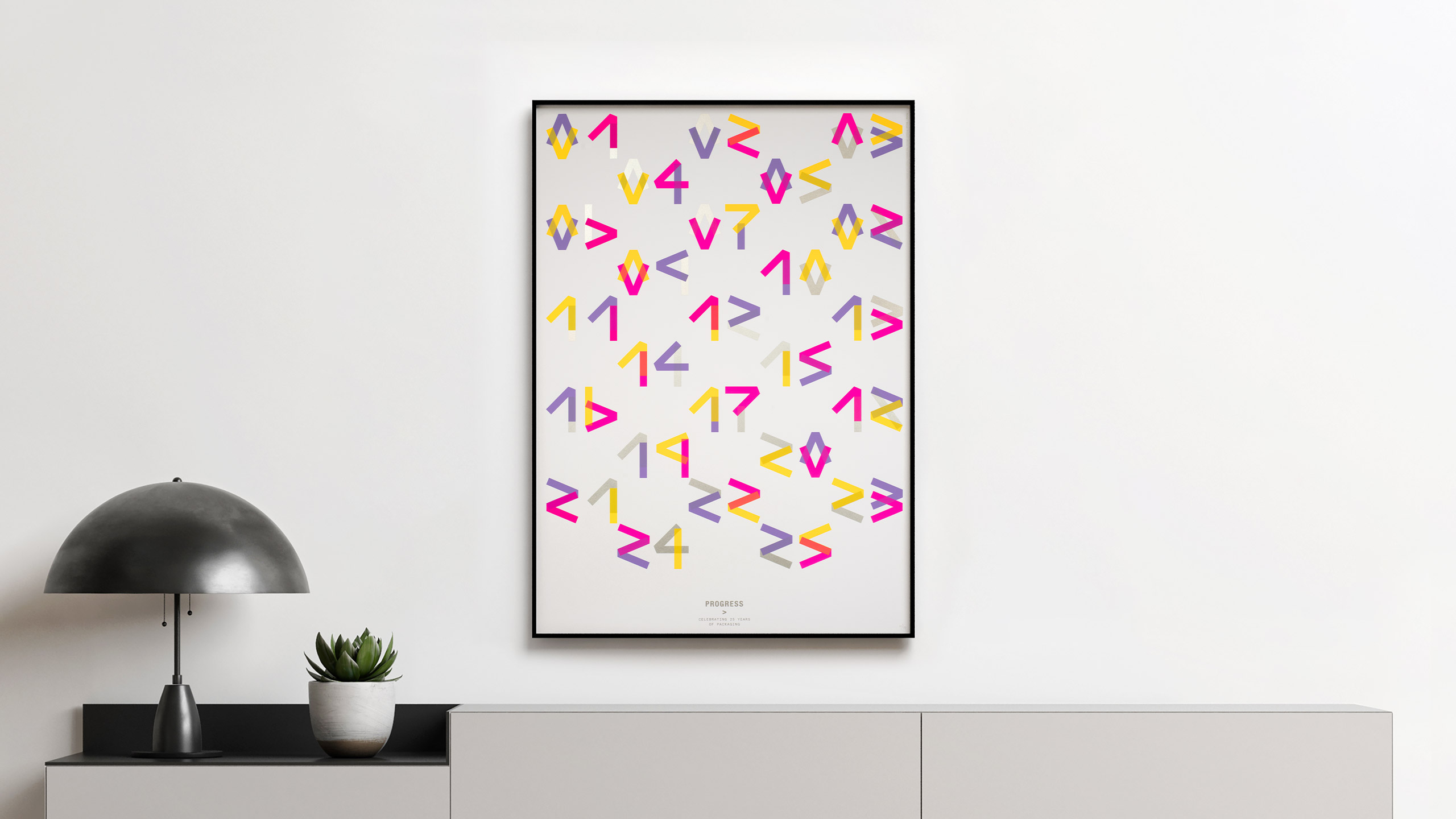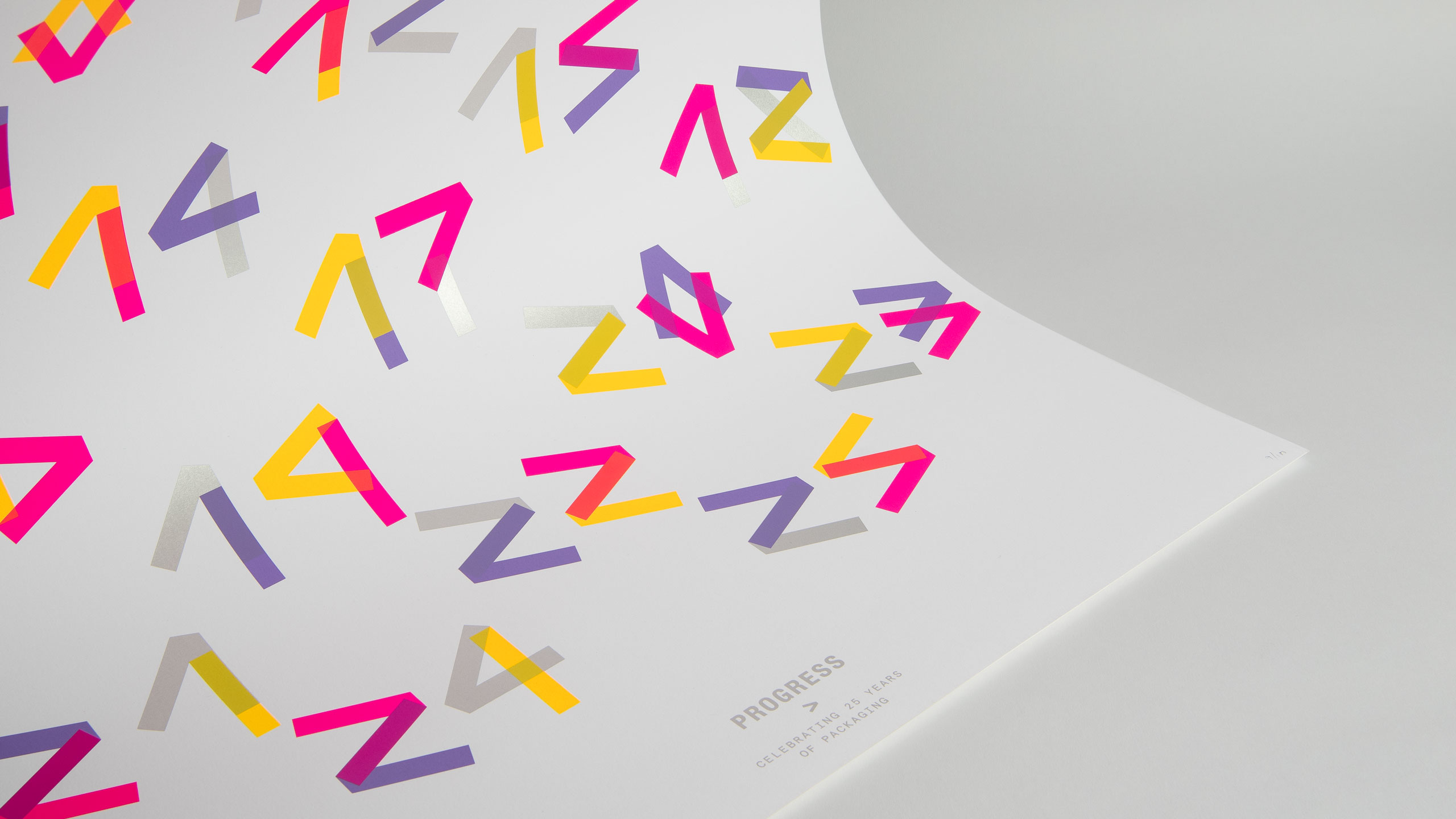 Poster design:
The focal point of the campaign was a promotional poster to send out to Progress clients which marked the milestone and visually reinforced their continued success by heroically featuring the full set of numbers in sequential order. We collaborated with Dan Mather to produce a limited edition silkscreen print of the design. The poster was made using an overprinting technique by overlaying three fluorescent colours with metallic silver (the colour traditionally used for marking a 25th anniversary) onto a G.F Smith Mohawk Superfine Ultra White paper.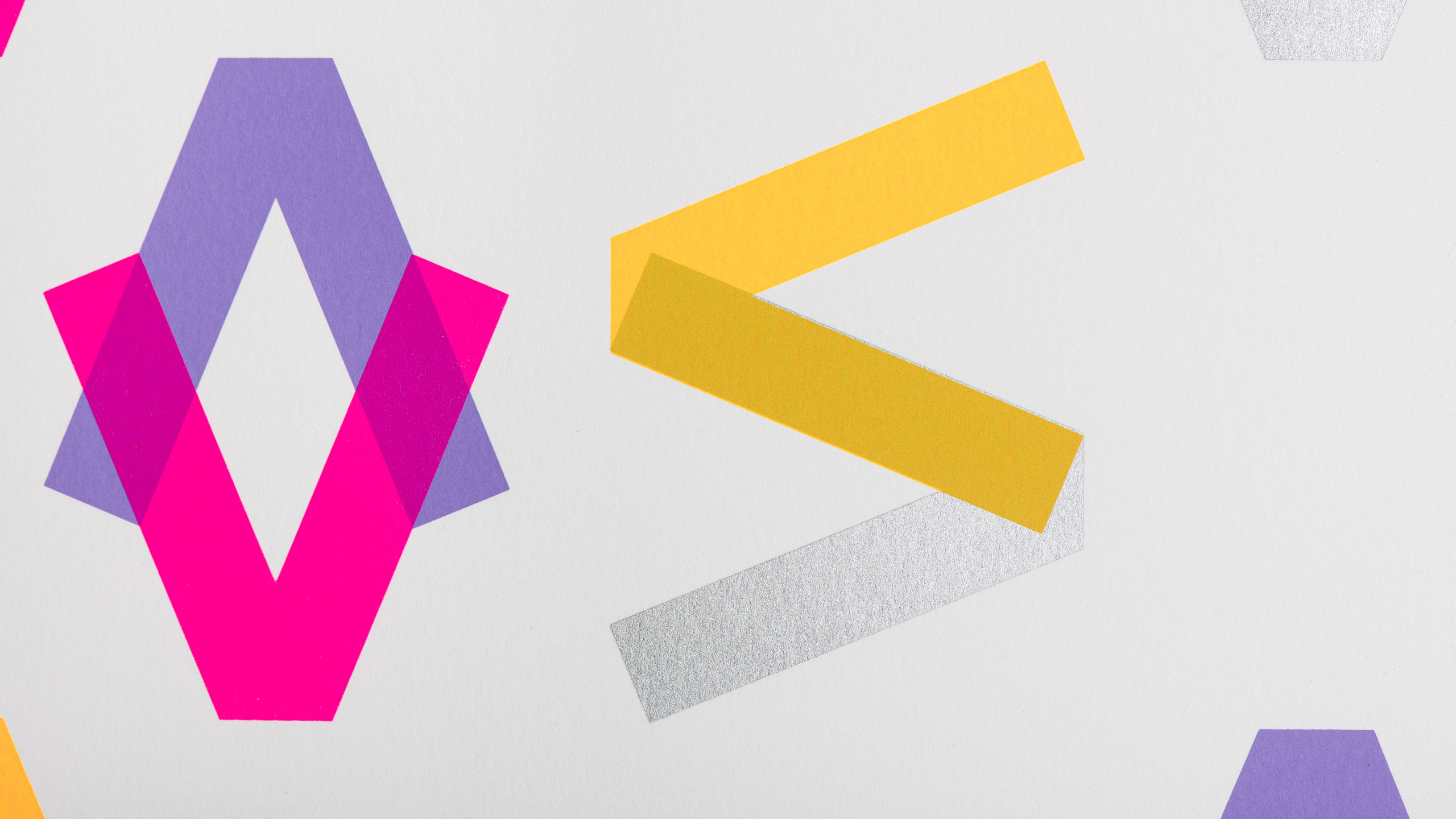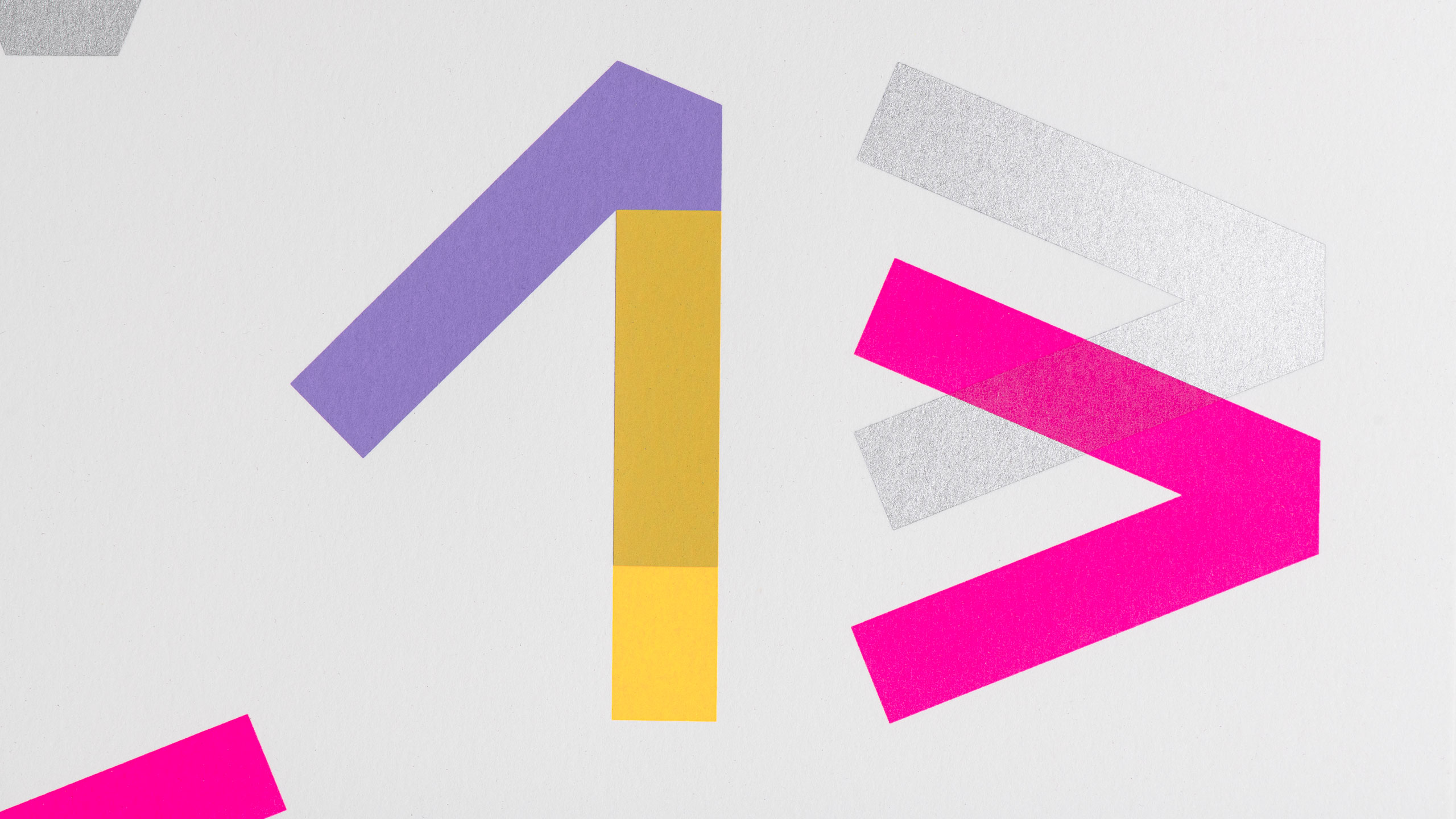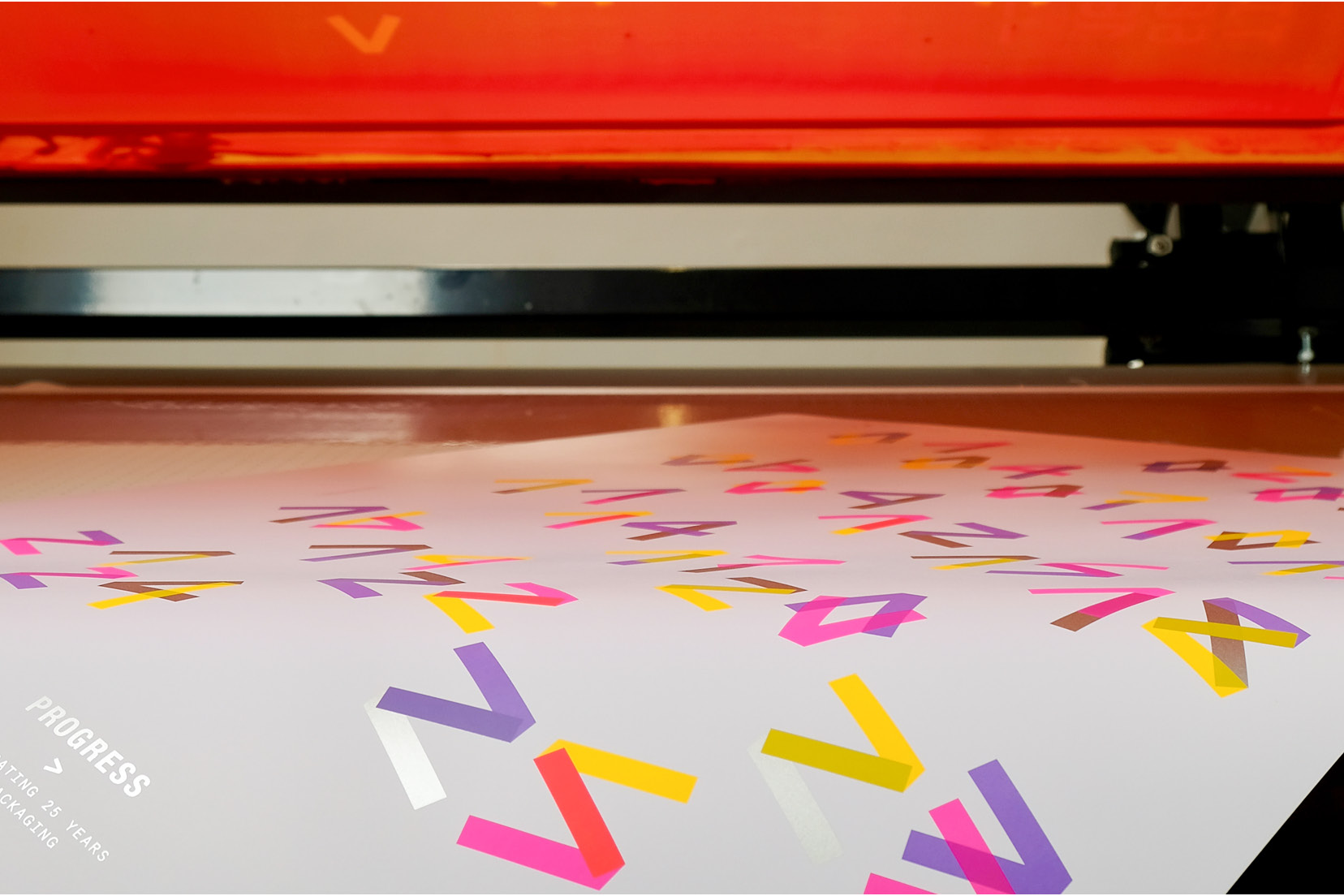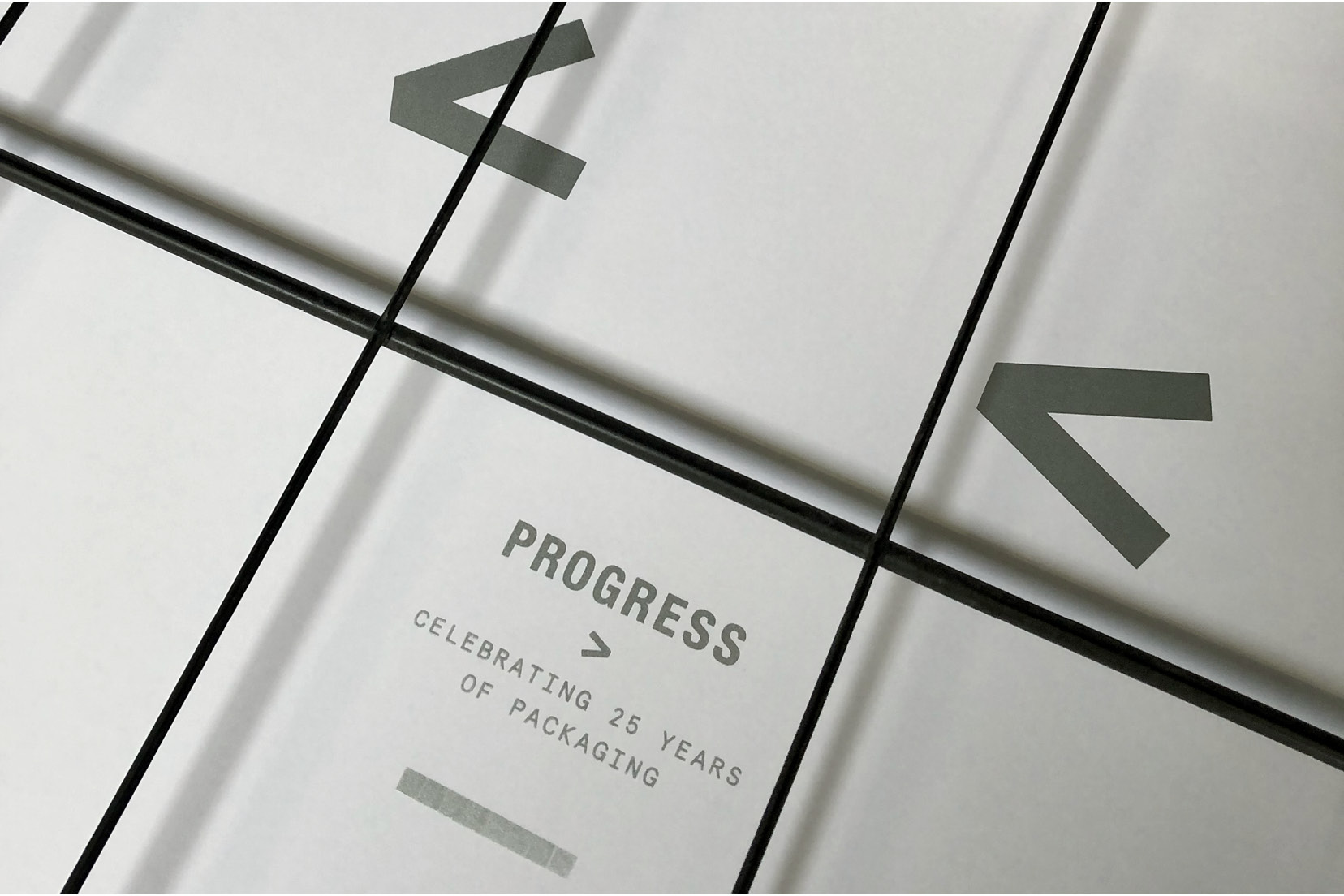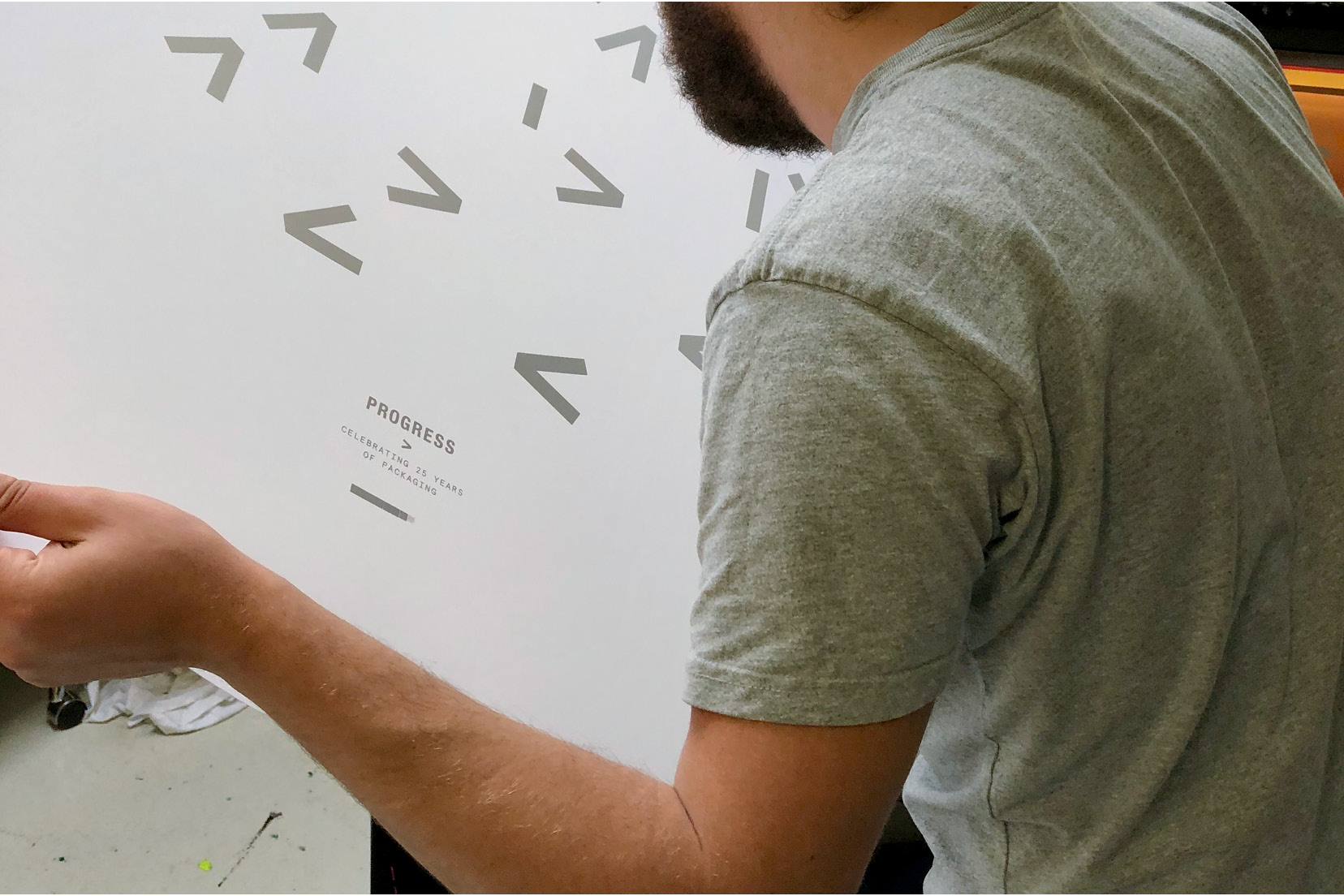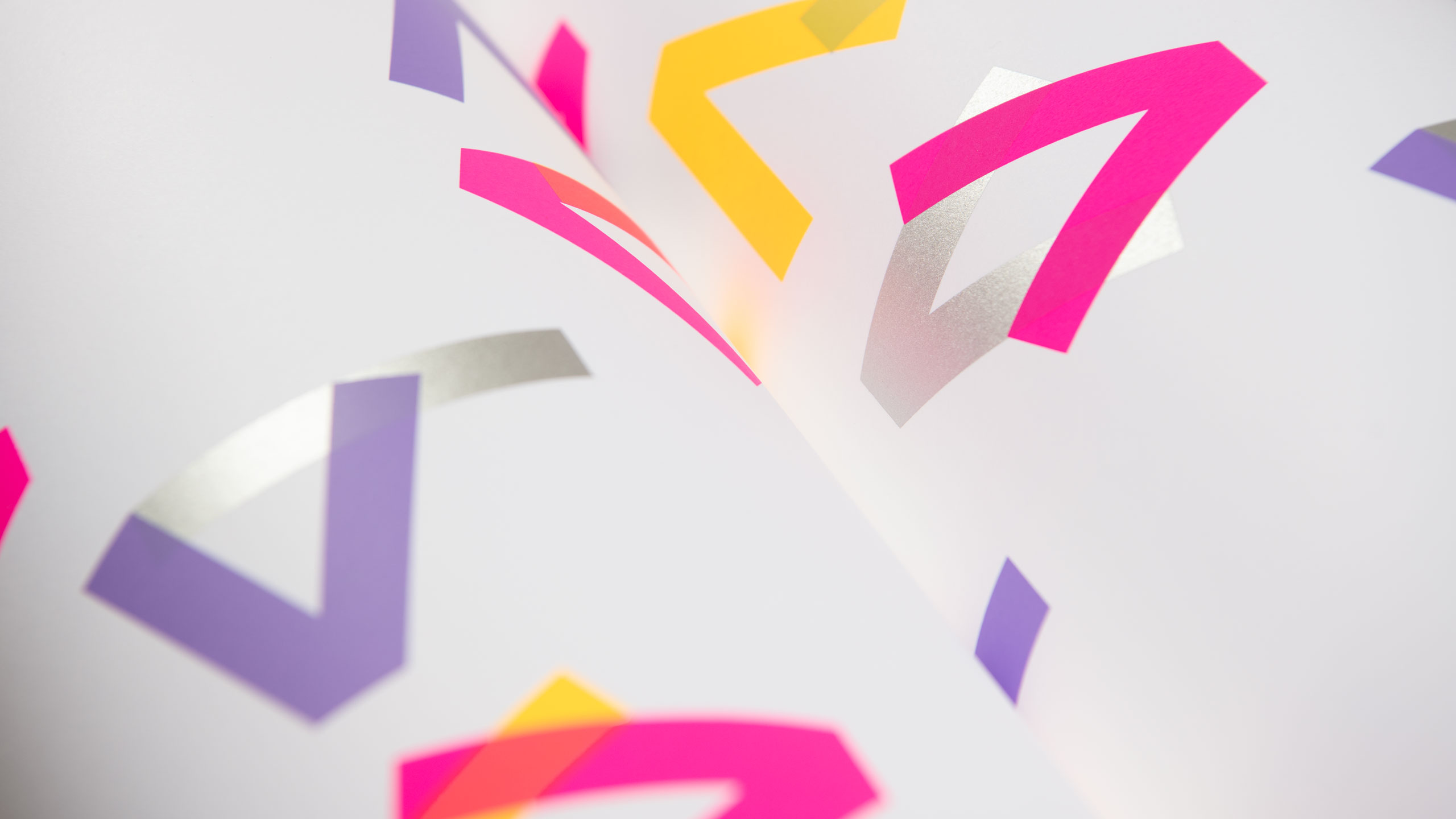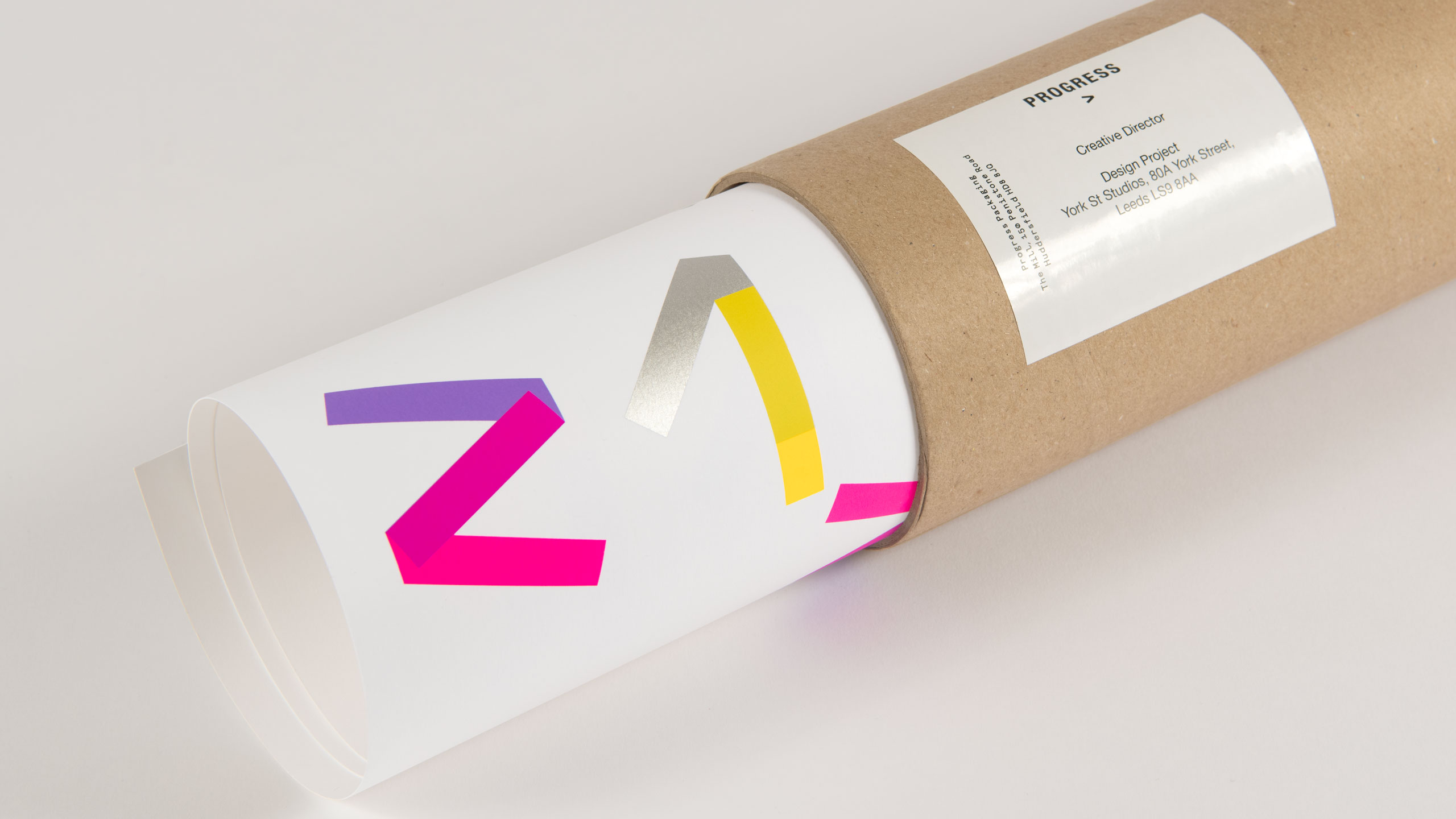 Marketing campaign:
Animating the graphic numerals helped to bring the campaign to life across Progress digital media channels. Pausing on numerical milestones across 25 years presented an opportunity to shine a light on some of their key achievements. The campaign also featured photography documenting the production process of the poster – underlining qualities and aspects of the making while also illustrating the colourful overprinting technique. The social media campaign reached over 91,000 accounts, gained more than 1,300 likes and generated over 1,350 link clicks.