Reconnecting with the art of painting
The Triumph of Painting exhibition showcased an international line-up of contemporary painters including Cecily Brown, Peter Doig, Marlene Dumas and Luc Tuymans. It set out to show how today's artists, and audiences, can still be intellectually and emotionally engaged by a form of art painting – often declared defunct and outmoded in a digital age.
We were commissioned to brand the exhibition and roll it out across interpretation panels, signage and wider campaign collateral. We developed a clear and robust typographic marque to boldly communicate the exhibition title, which was applied with a luxurious colour palette – contributing to the provocative and prestigious nature of the show.
CLIENT:
Leeds Art Gallery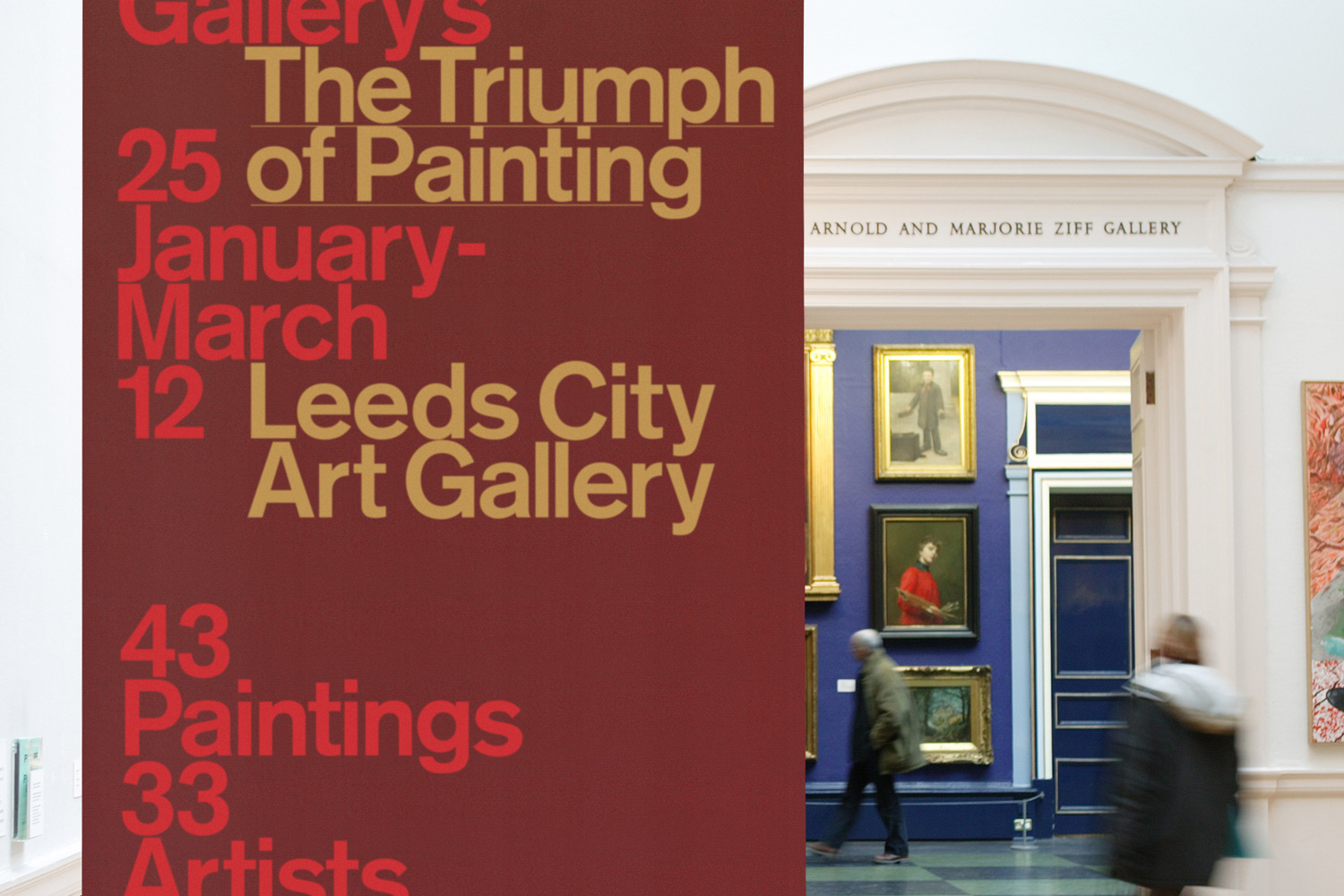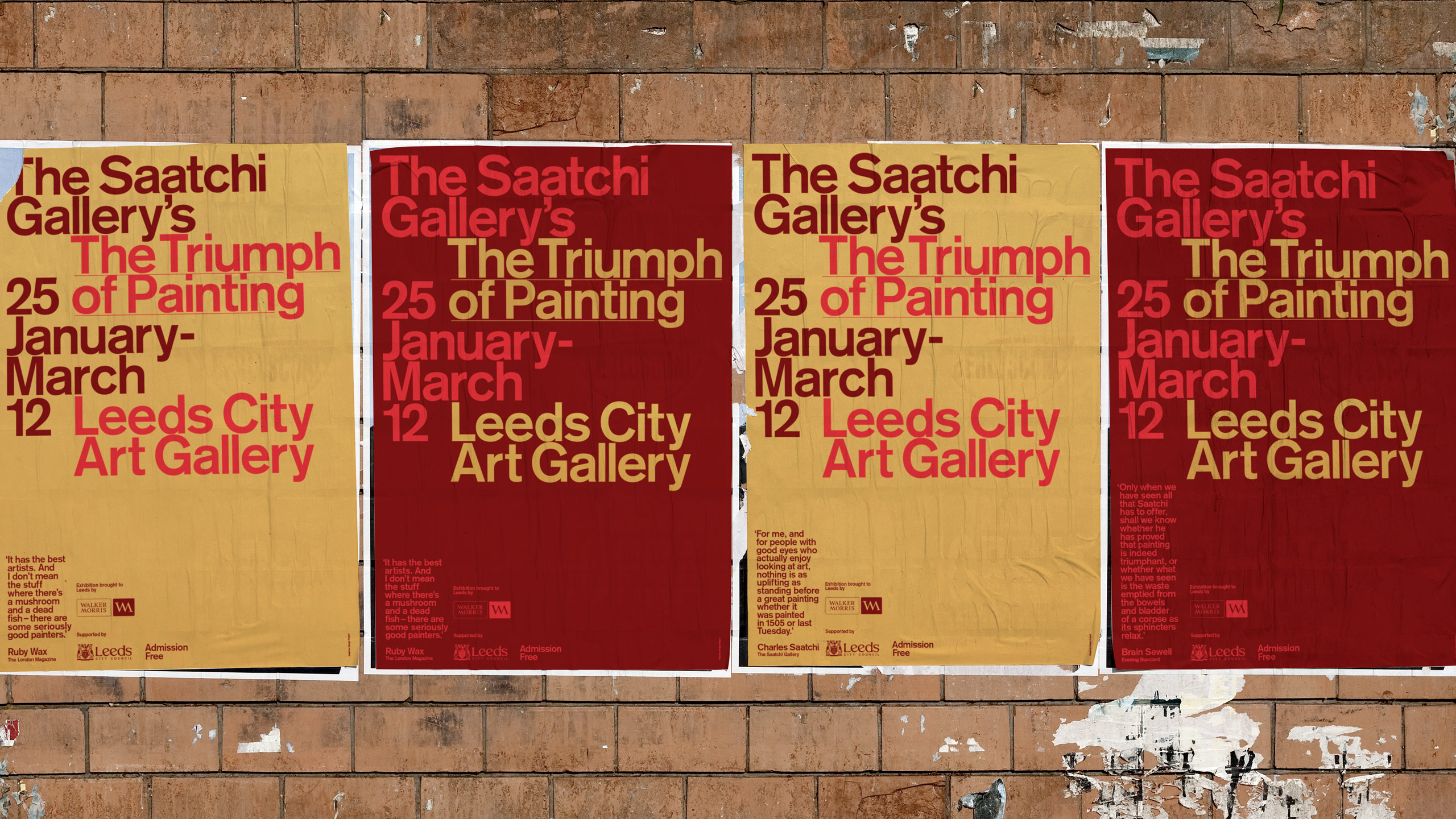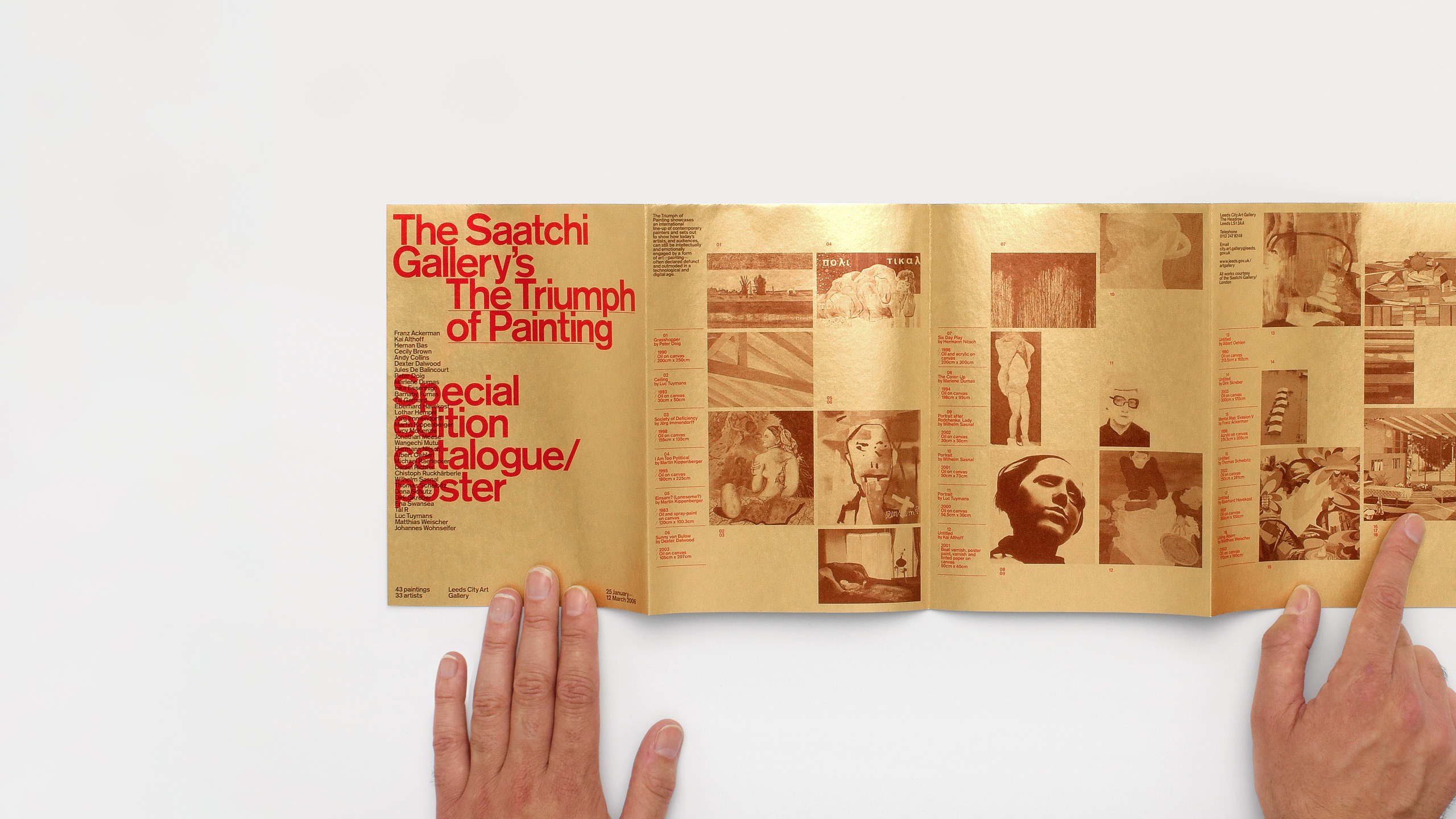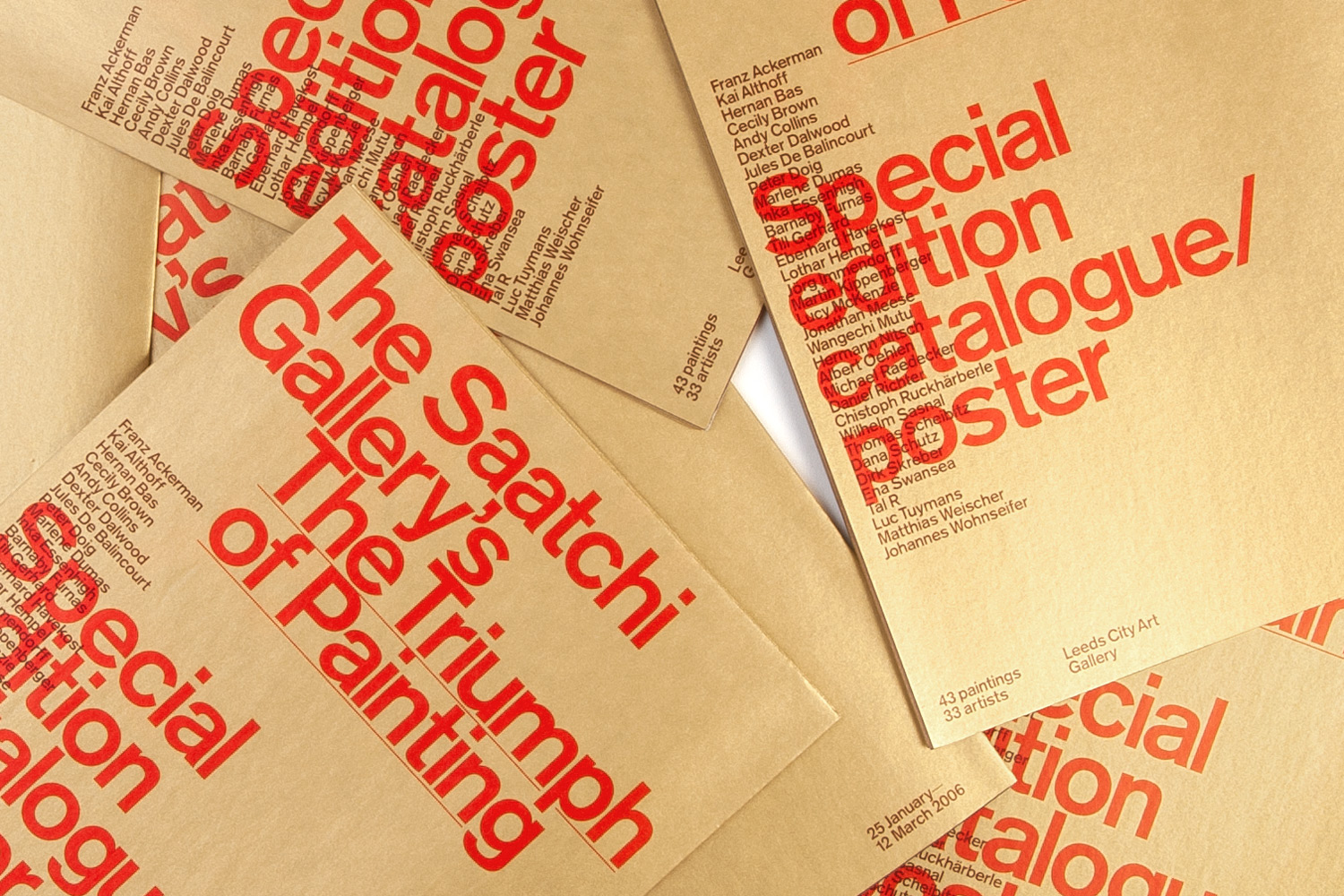 It has the best artists. And I don't mean the stuff where there's a mushroom and a dead fish – there are some seriously good painters.
Ruby Wax, The London Magazine.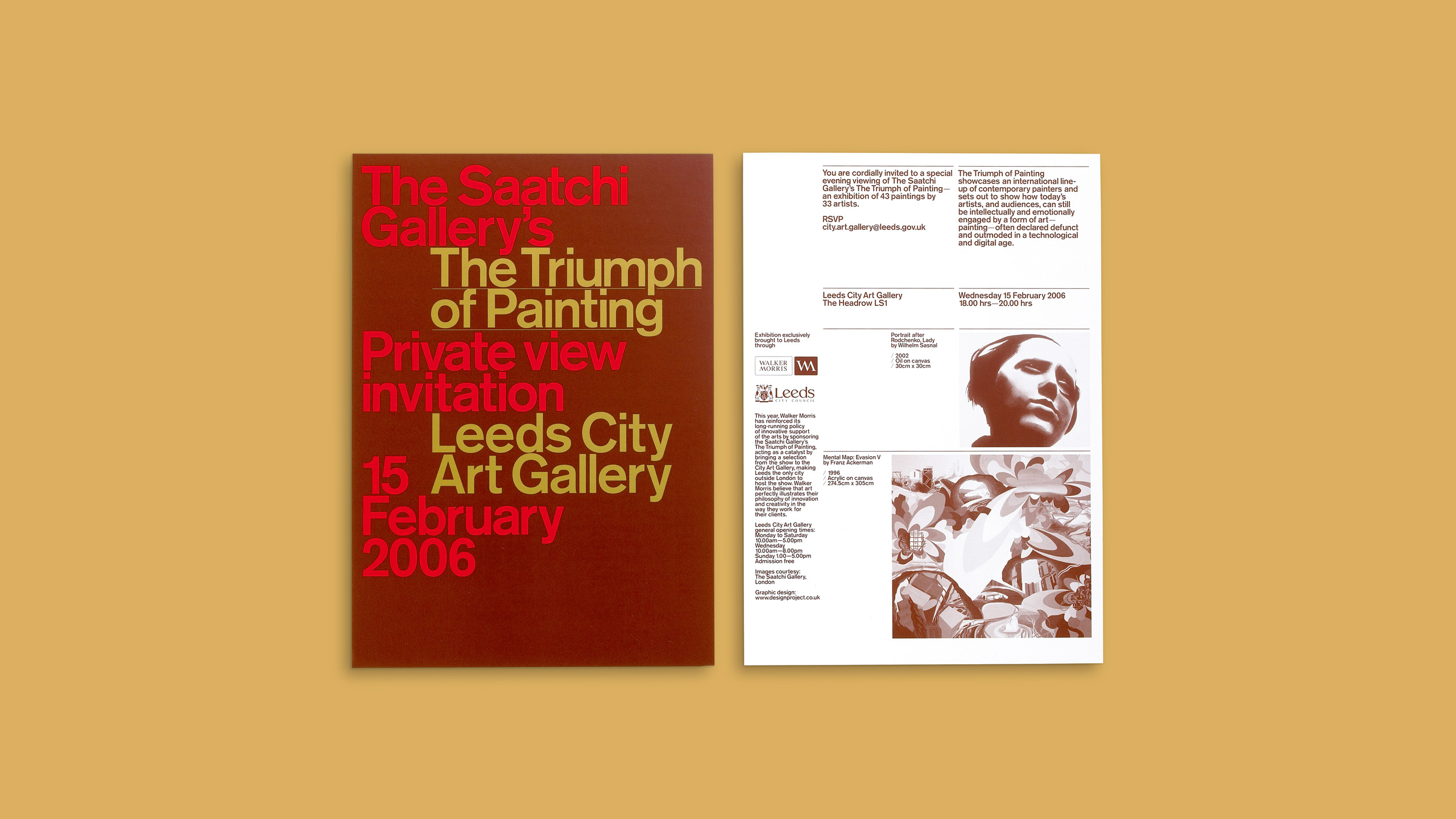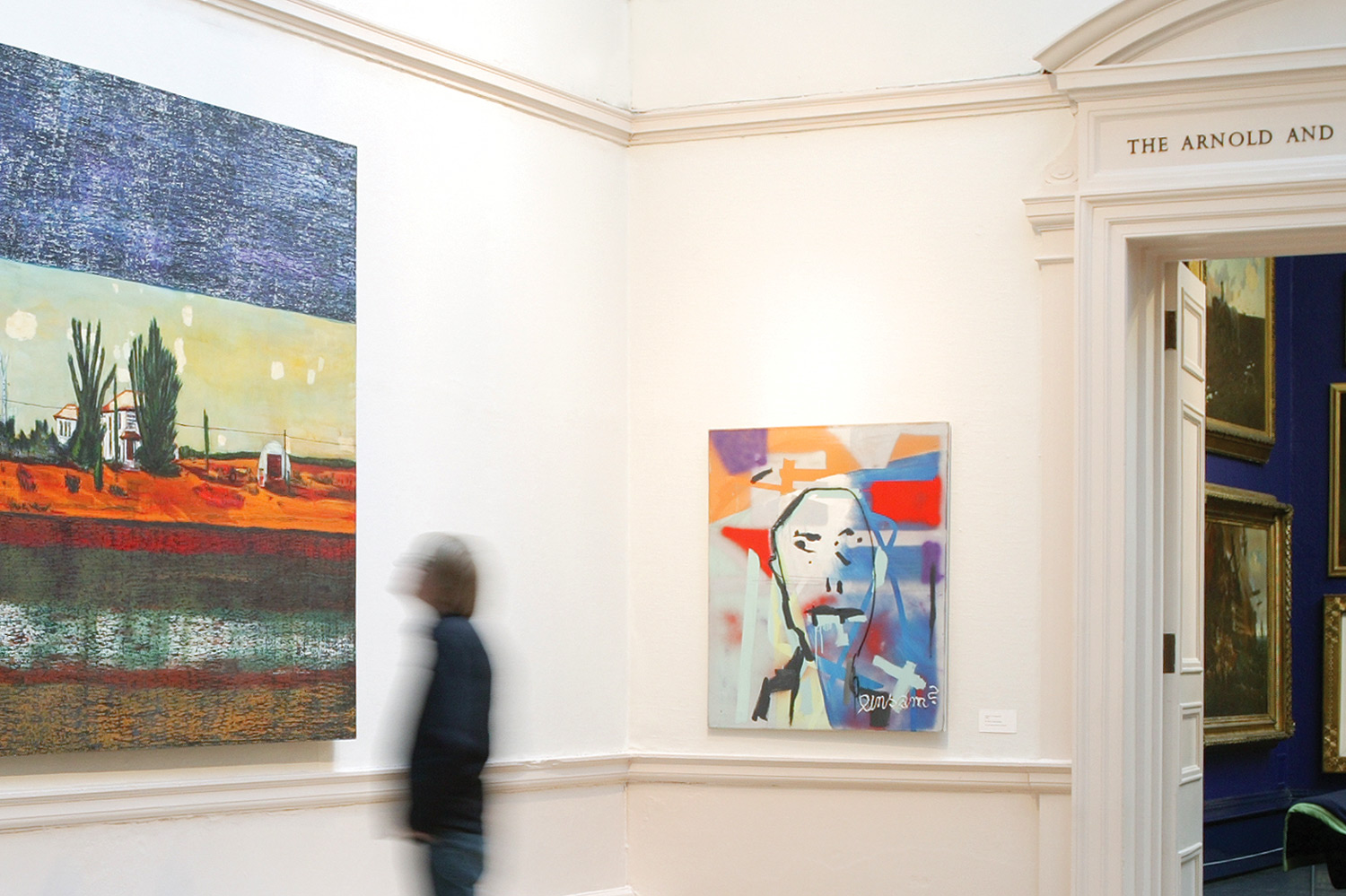 Our most visited exhibition.
Curator, Leeds Art Gallery.