Chronicling the story of contemporary art
Phaidon is the premier global publisher of the creative arts.
Commissioned to design their 500 page anthology, 'Defining Contemporary Art' – the book chronicles the evolution of art over a 25 year period, through 200 pivotal works by artists including Gerhard Richter, Jeff Koons and Damien Hirst. It was written and compiled by a collective who include Hans Ulrich Obrist, Bob Nickas, Bice Curiger and Daniel Birnbaum.
Our visual theme for the publication is driven by a pin-point typeface, used playfully on the cover to articulate reference points in time and meaning, and used throughout on divider pages to indicate year breaks.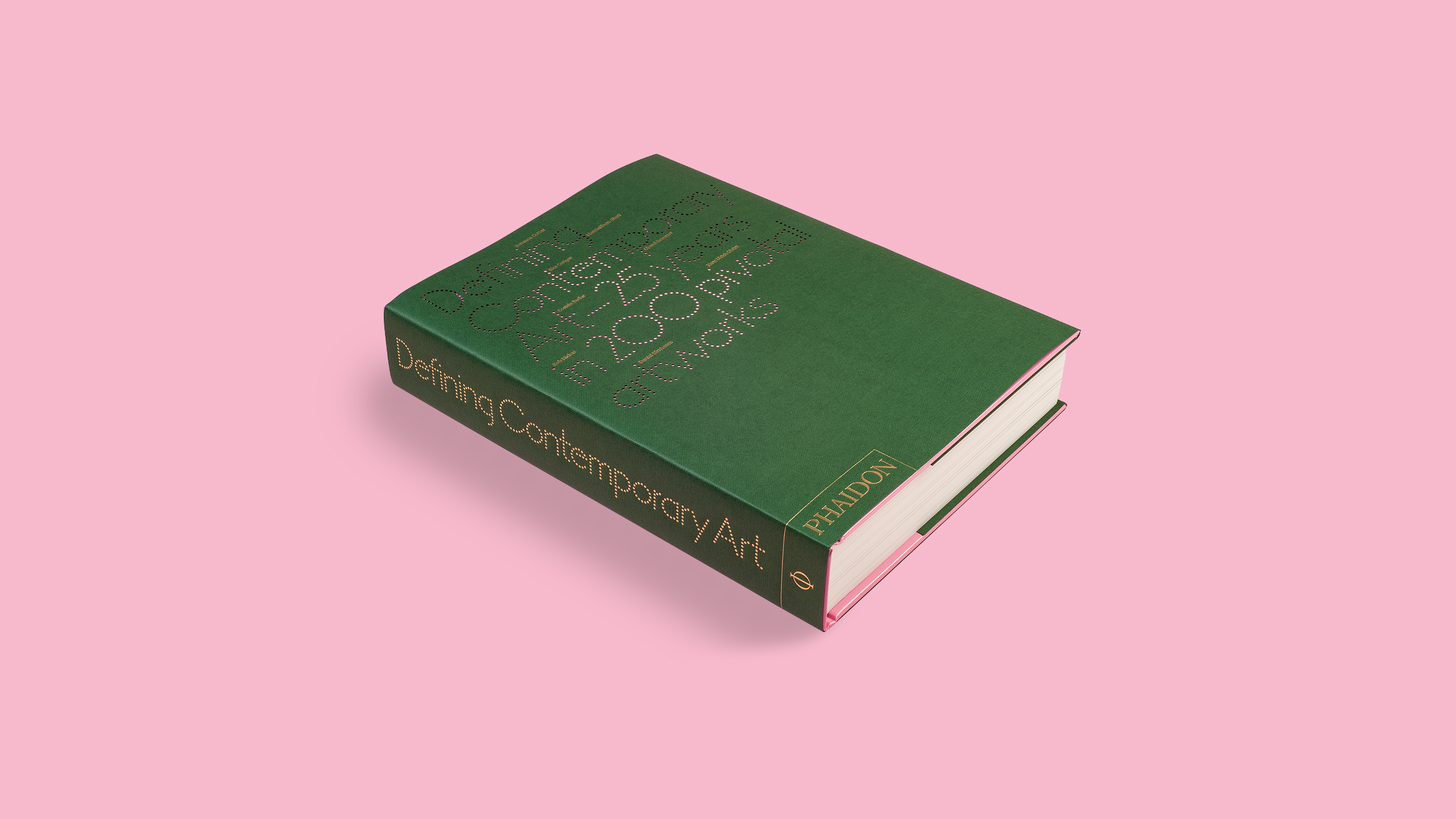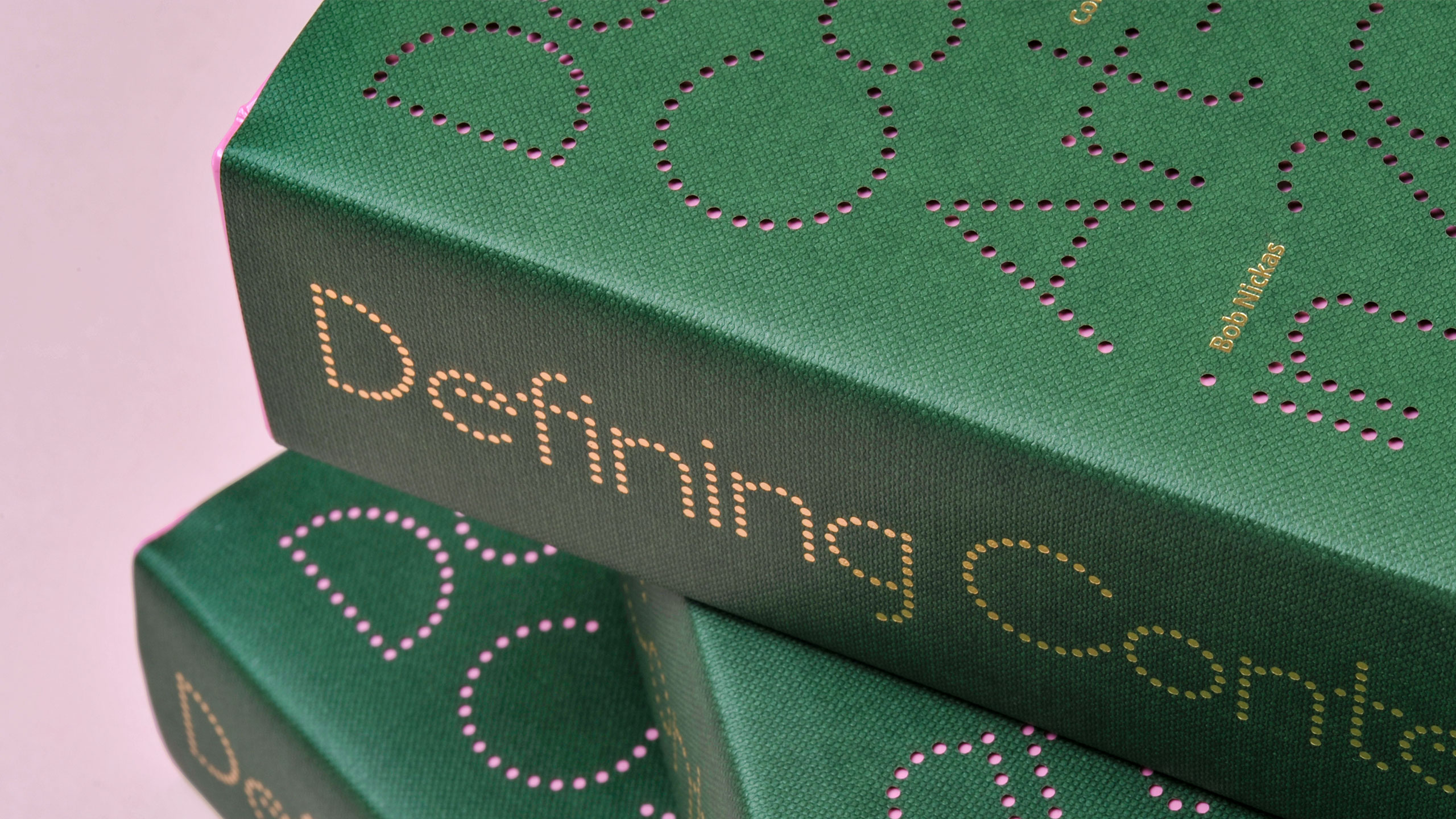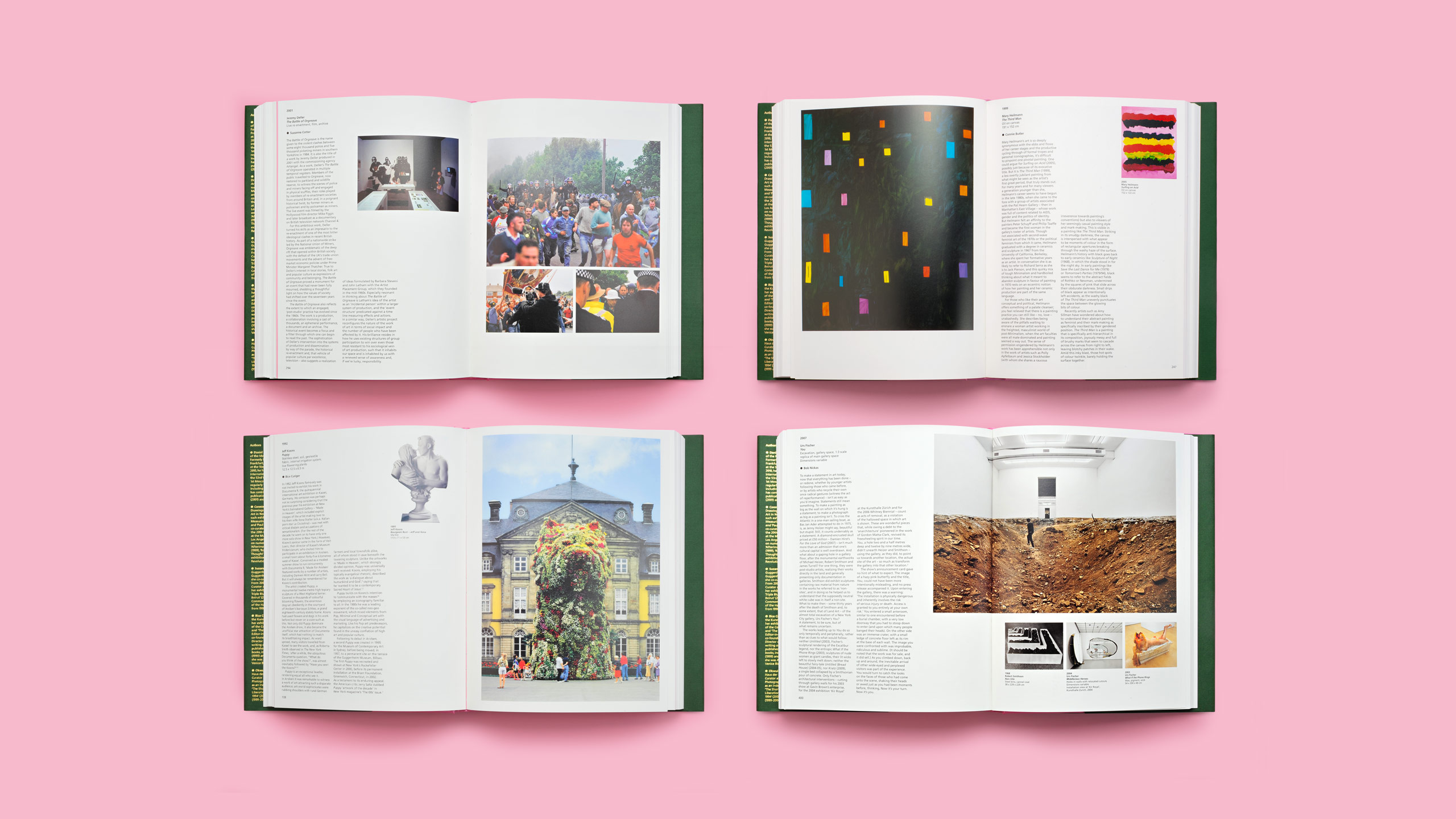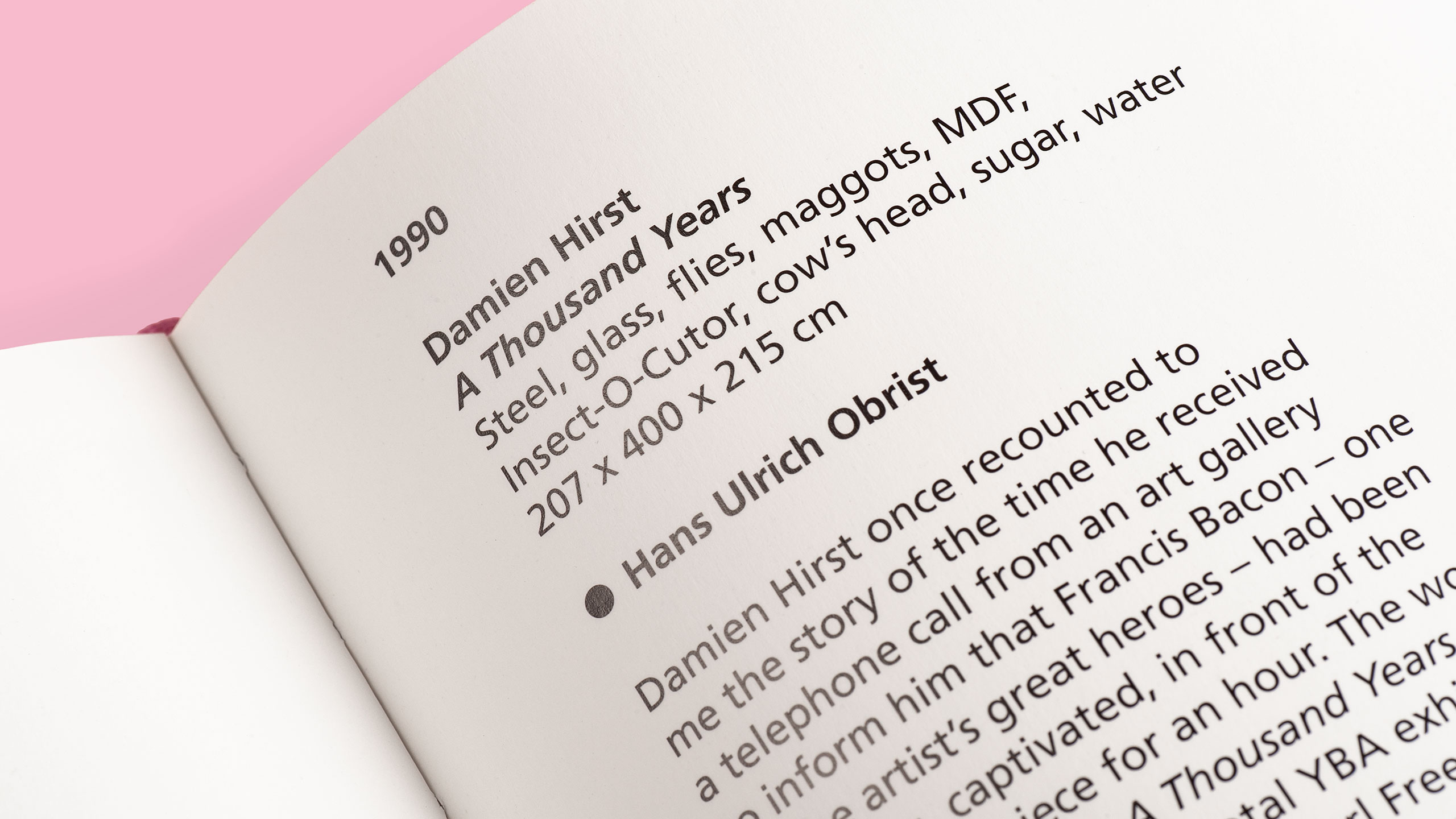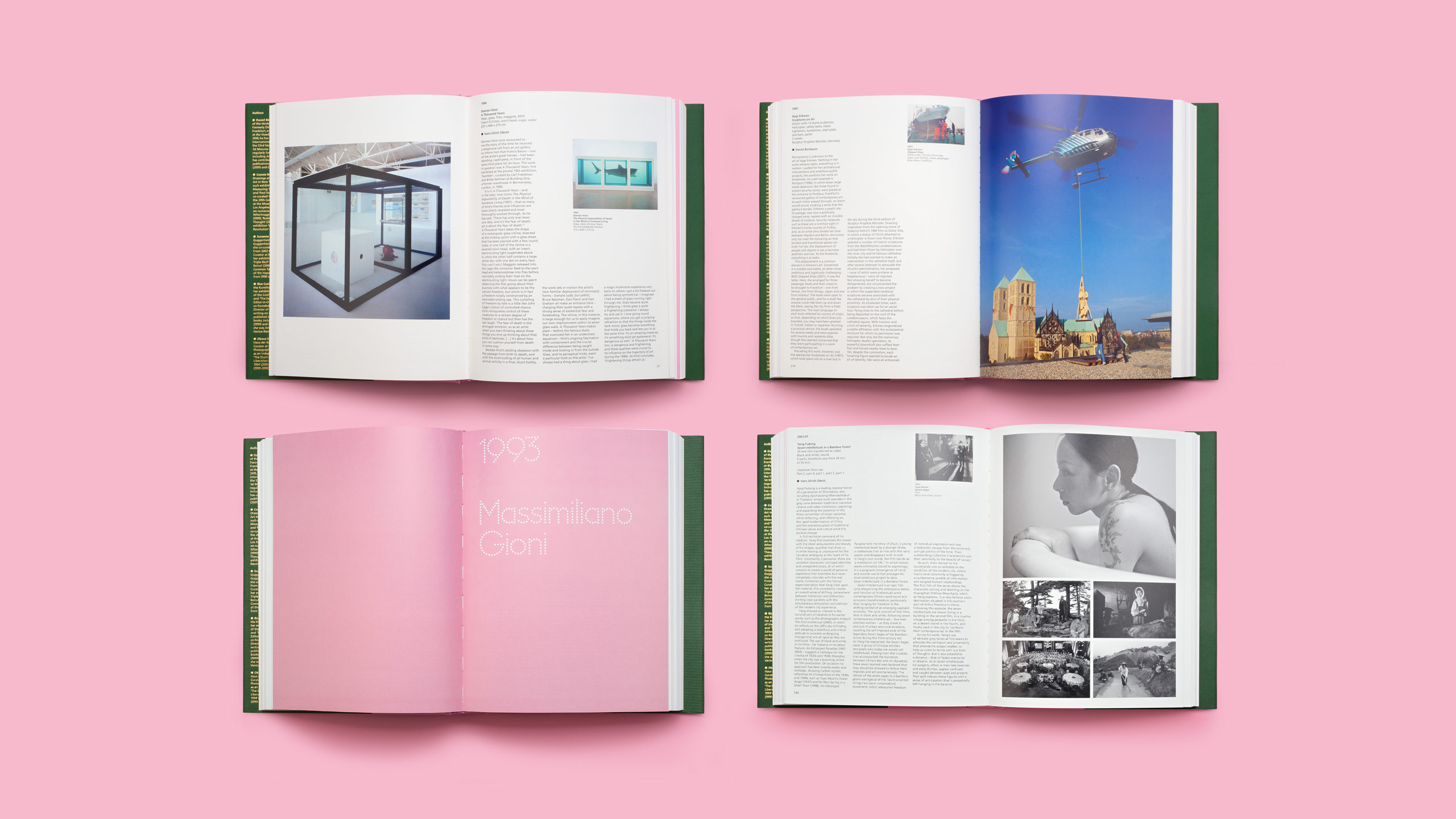 The most beautifully produced of all the recent contemporary art surveys.
Book review, Waterstones.