Reimagining property investment
Established for over 30 years, Groundrent Fund are experienced property investors who have earned the trust of private clients, estate agents, developers, consultants, solicitors and surveyors across the UK.
We were commissioned to rebrand the business and deliver a new approach to their investment property marketing by developing an engaging, user-focused and content-rich website to revitalise their profile and better promote their services in this highly competitive sector.
SCOPE:
Brand analysis
Property development branding
Brand strategy
Property website design
Web development
Copywriting
Property marketing
Social media marketing
Brand identity development:
We developed a symbolic letter 'G' to dynamically reinforce the name of the business and visually emphasise the potential of investment growth to prospective clients. This was balanced by a restrained approach to the typography of the word mark, creating an assured and confident identity. To help express the brand we created a supportive colour palette to reflect their approachable, dependable and professional values.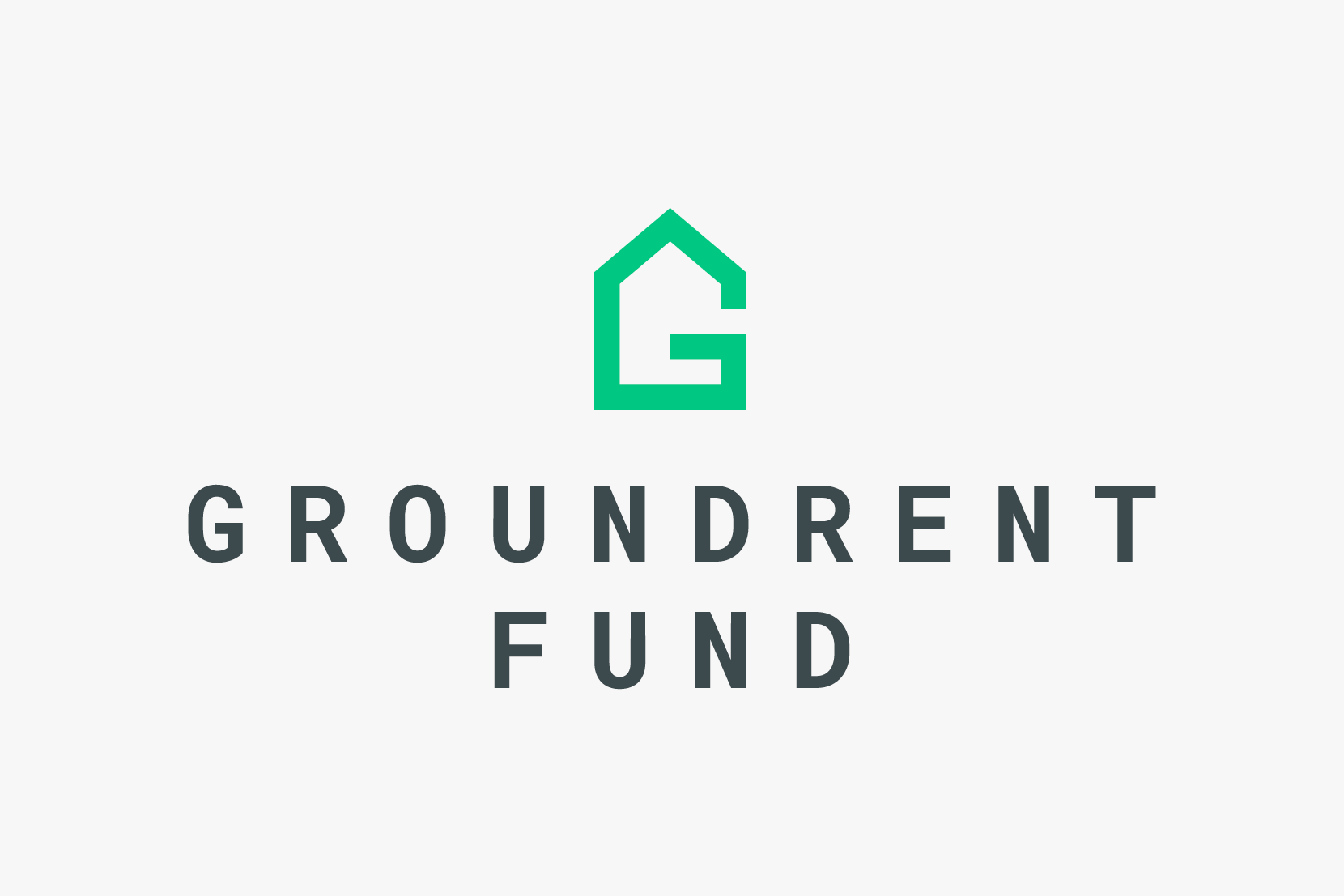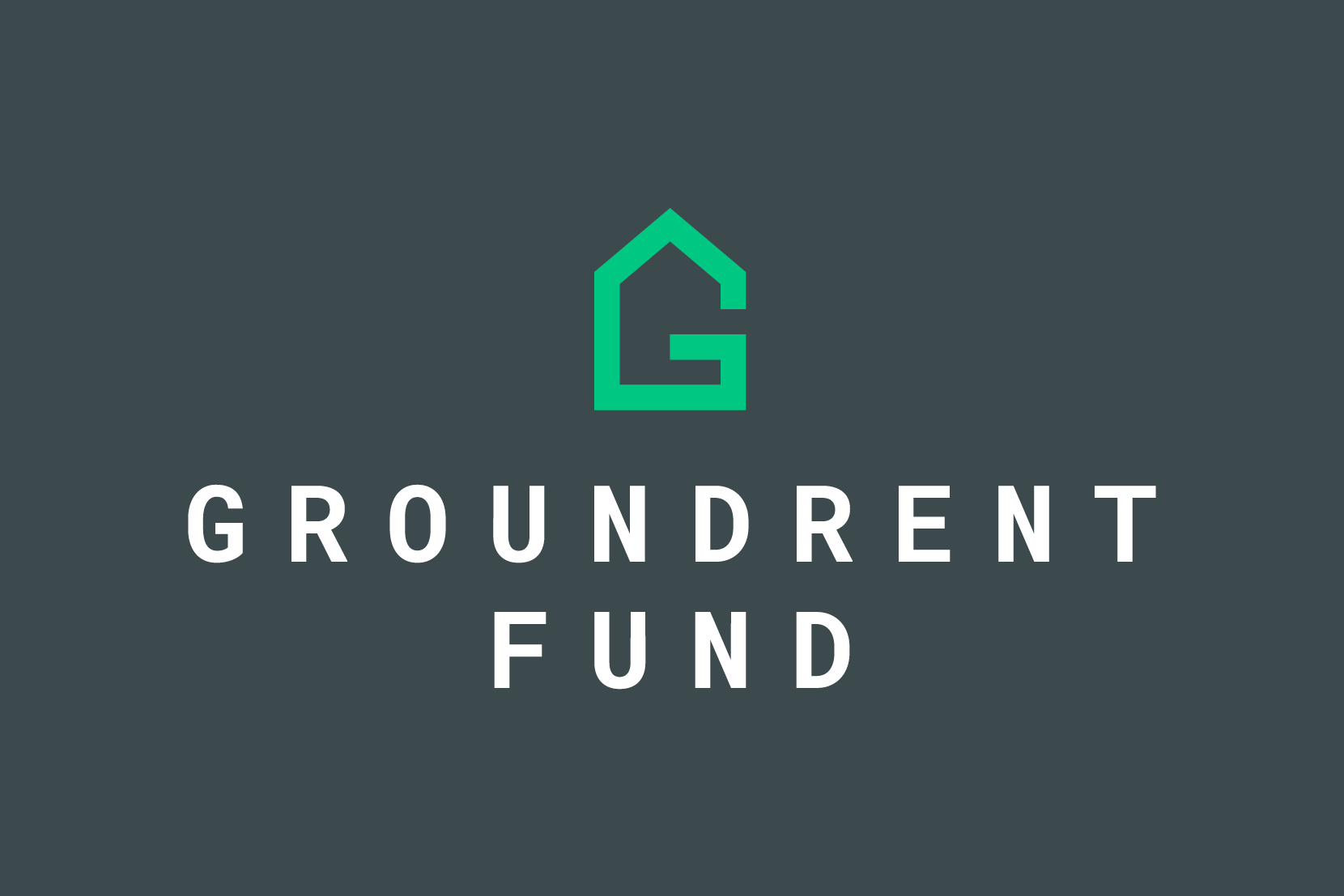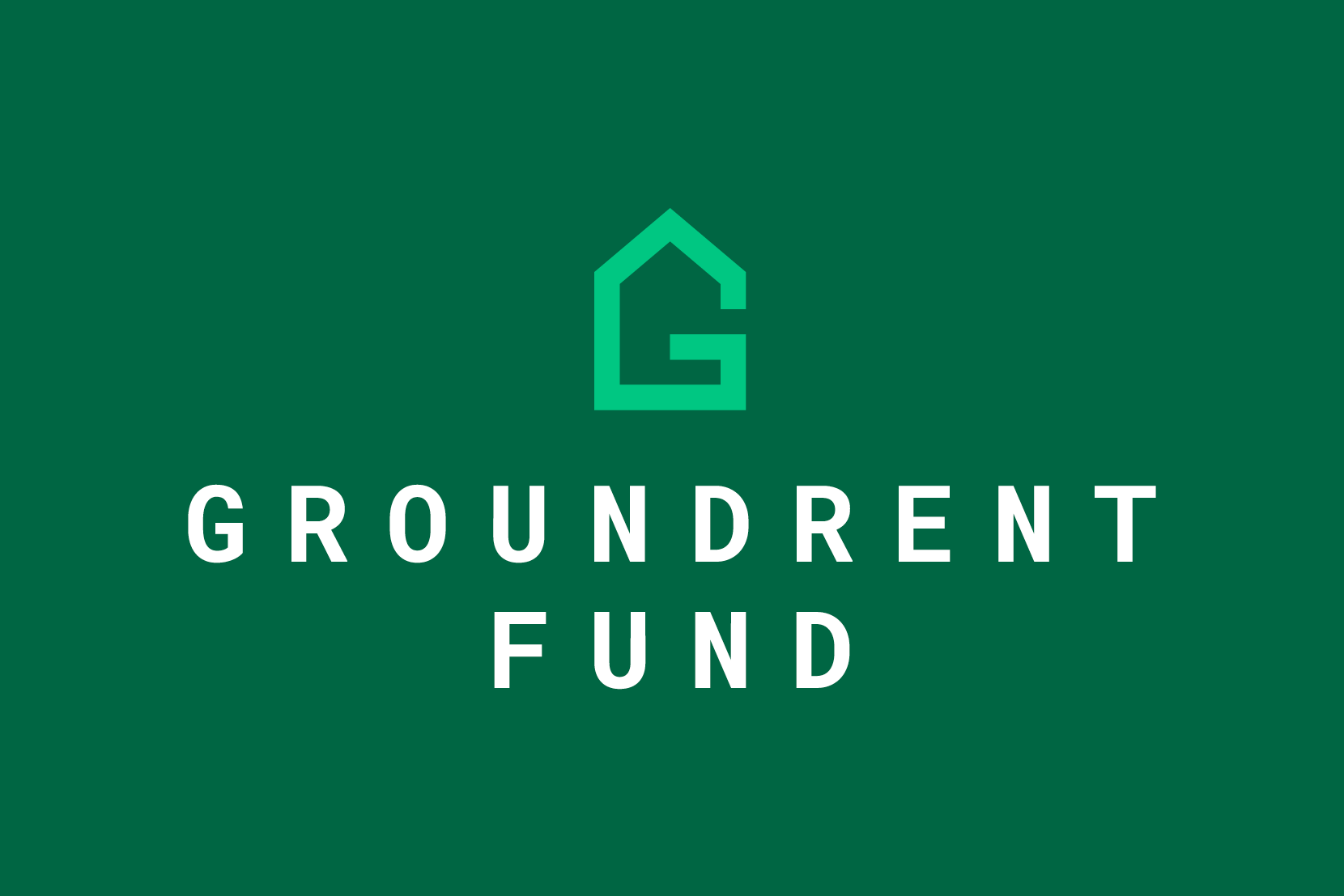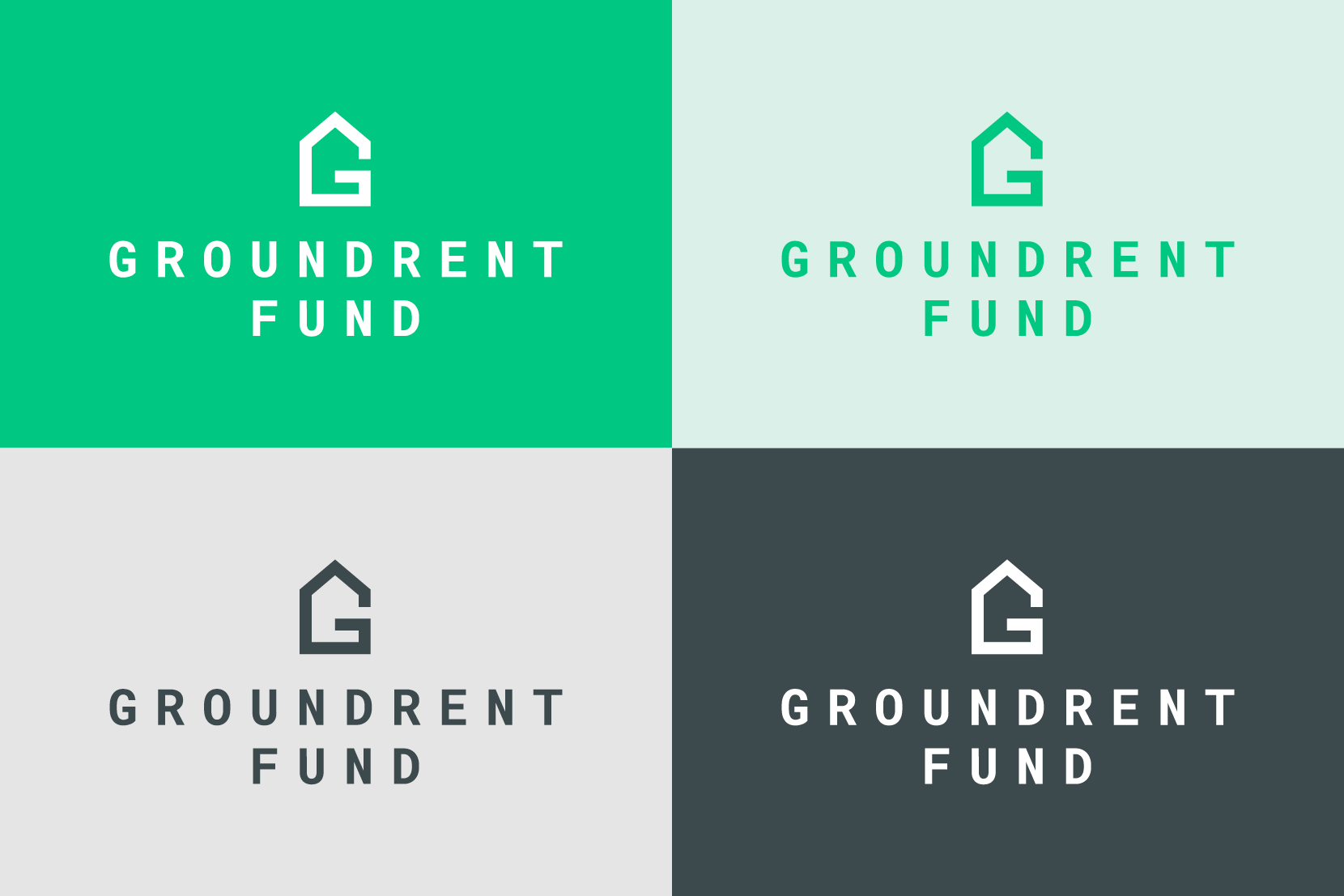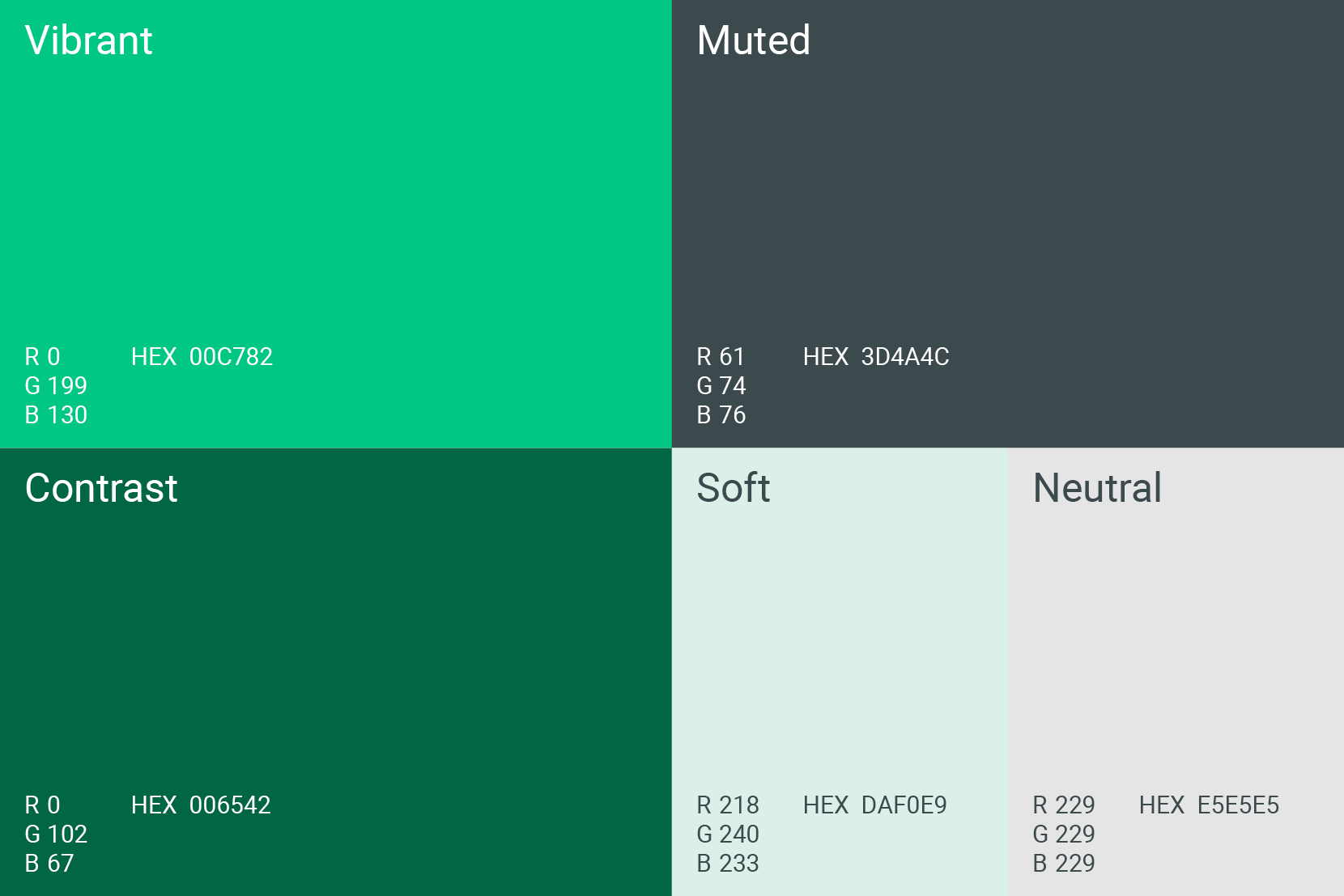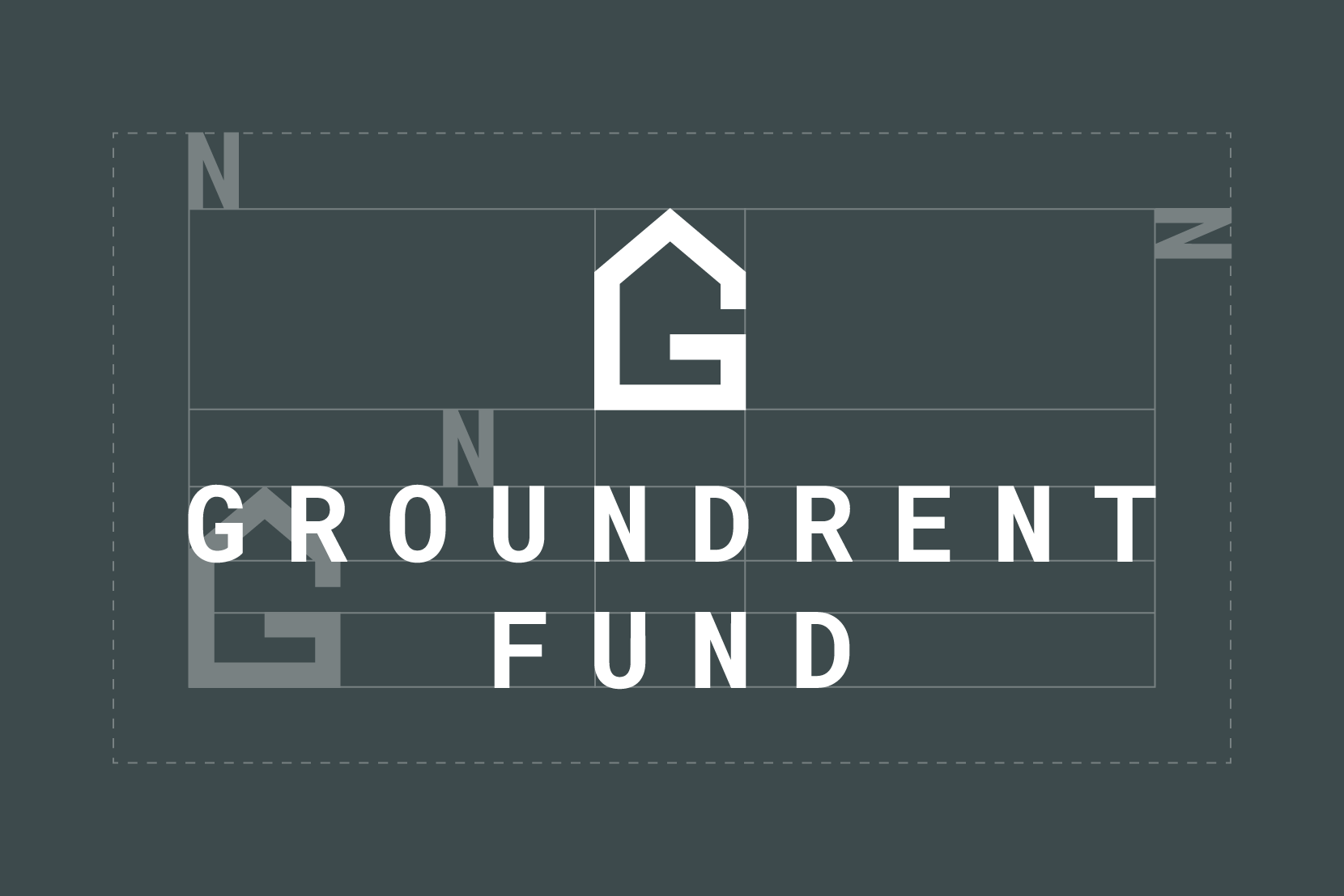 Property marketing icons:
To emphasise the breadth of services offered by the business we created a suite of icons geometrically derived from the identity. These were used throughout the website to reinforce their proven and comprehensive approach.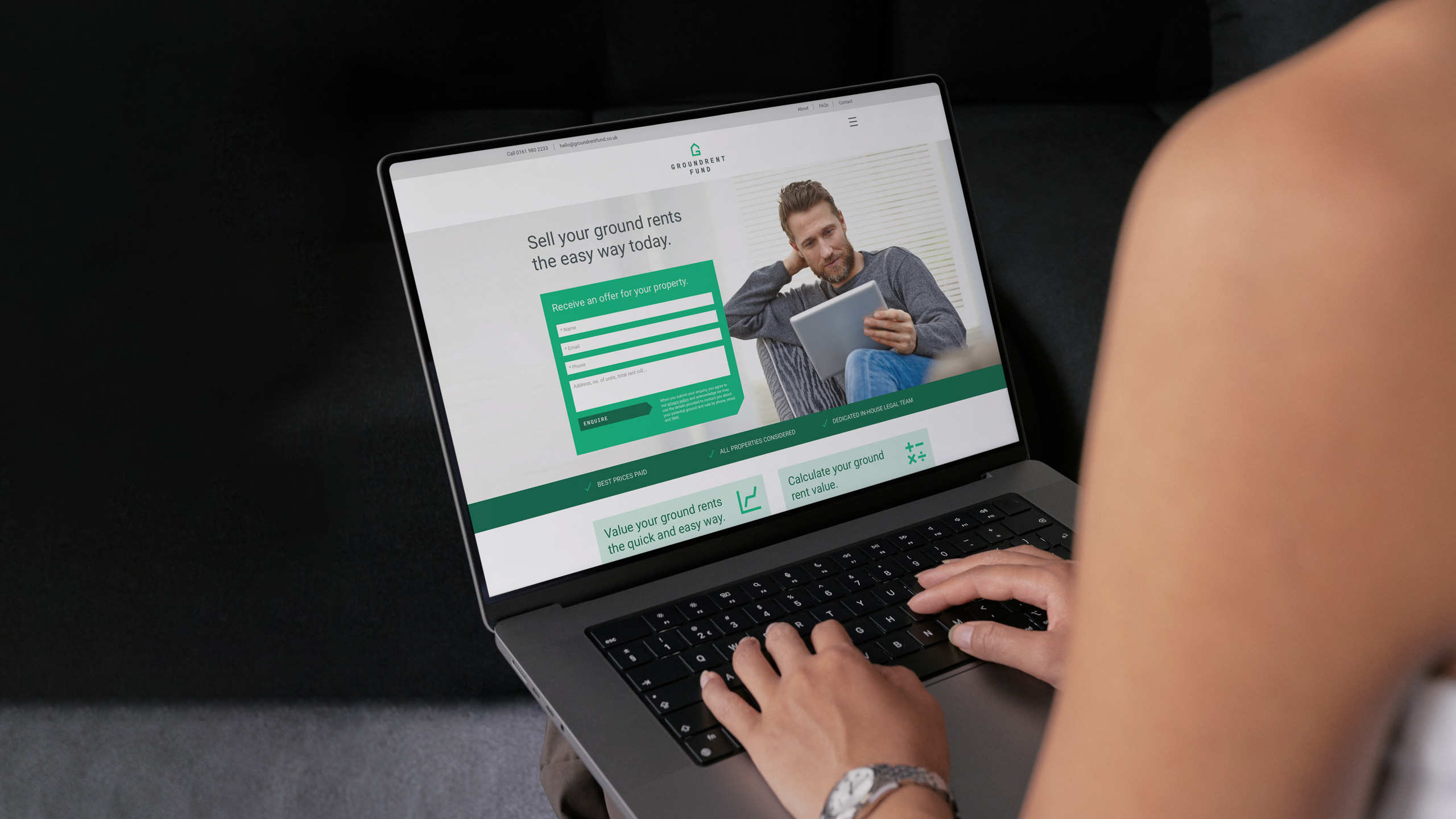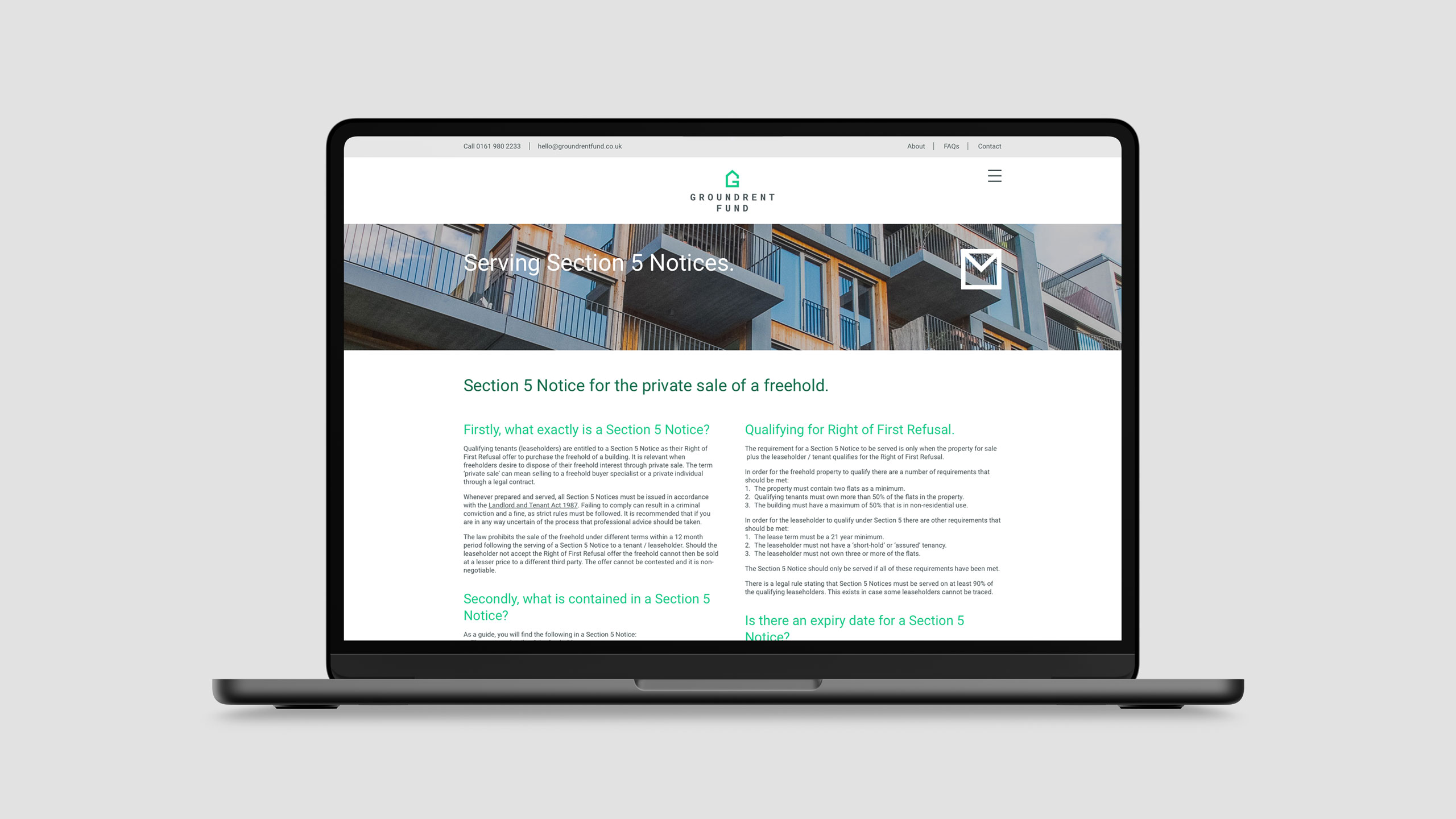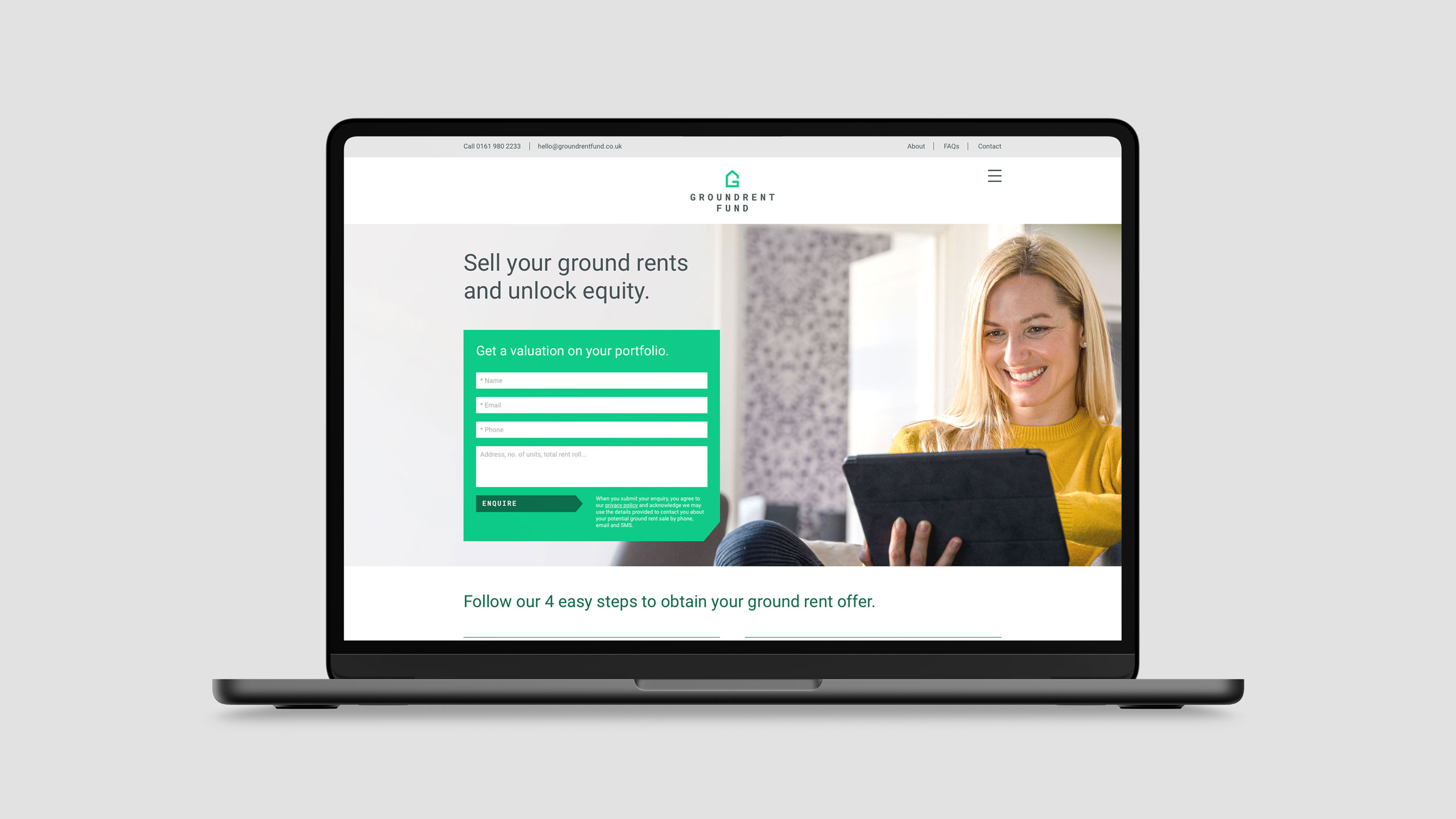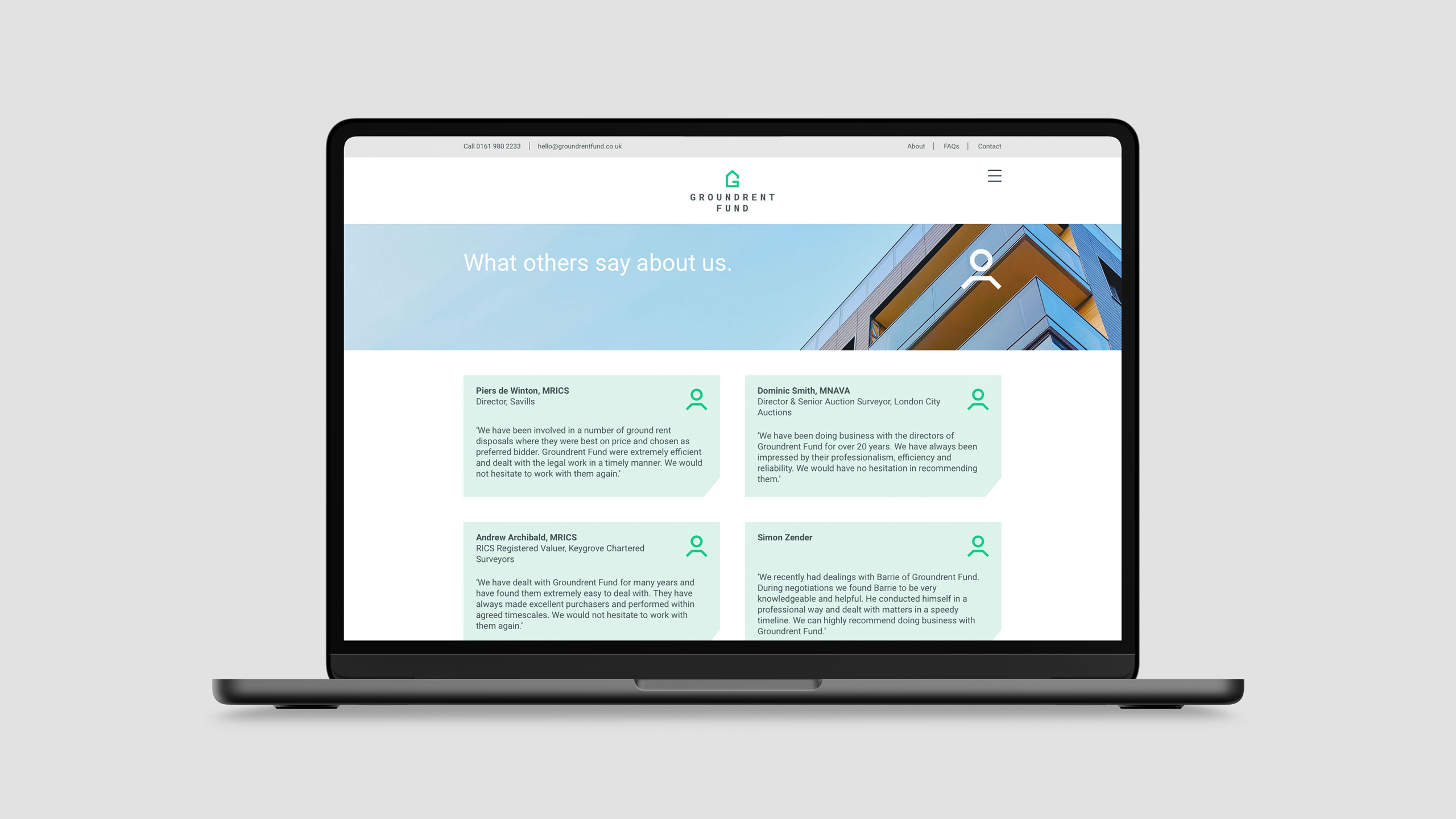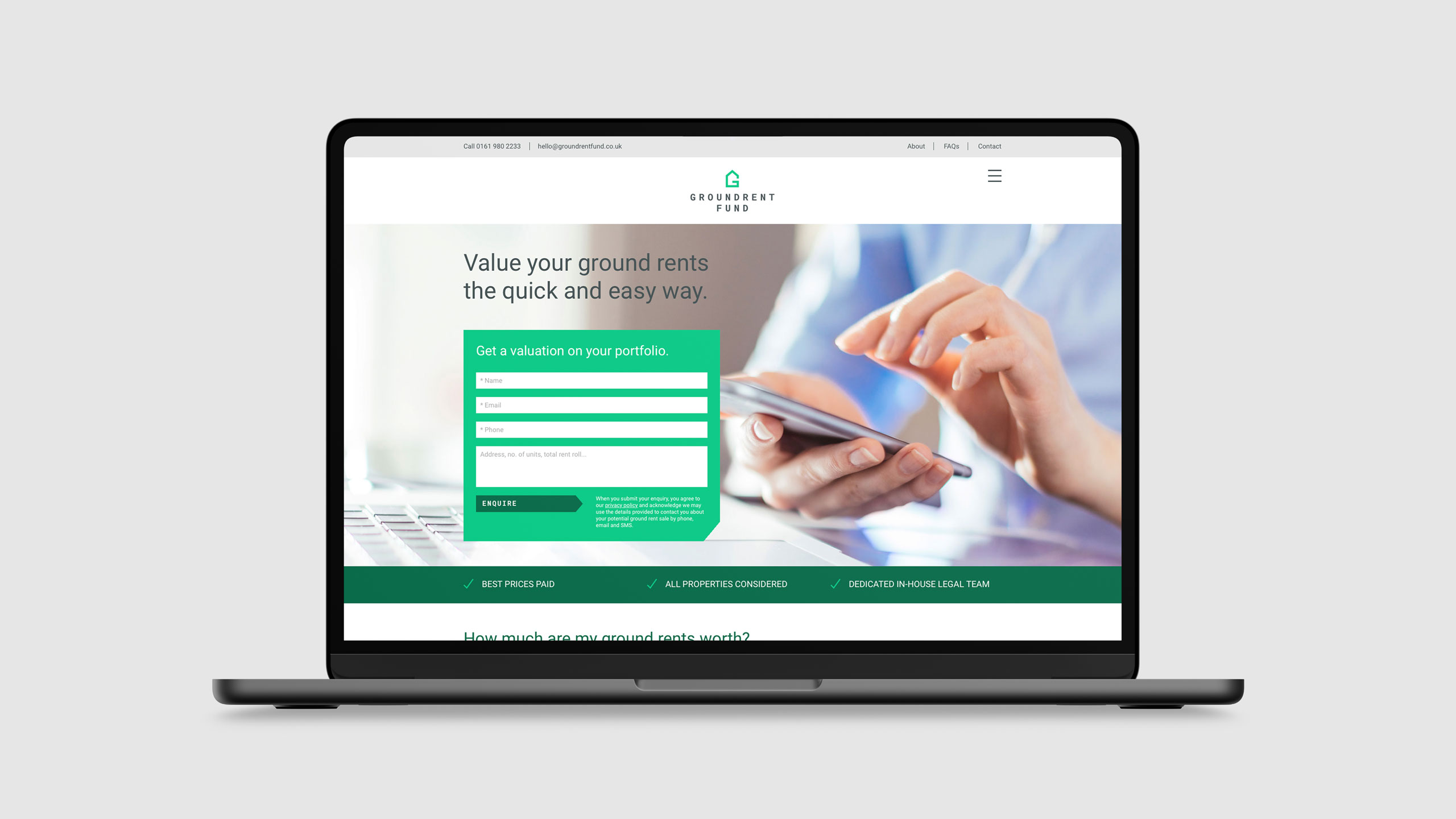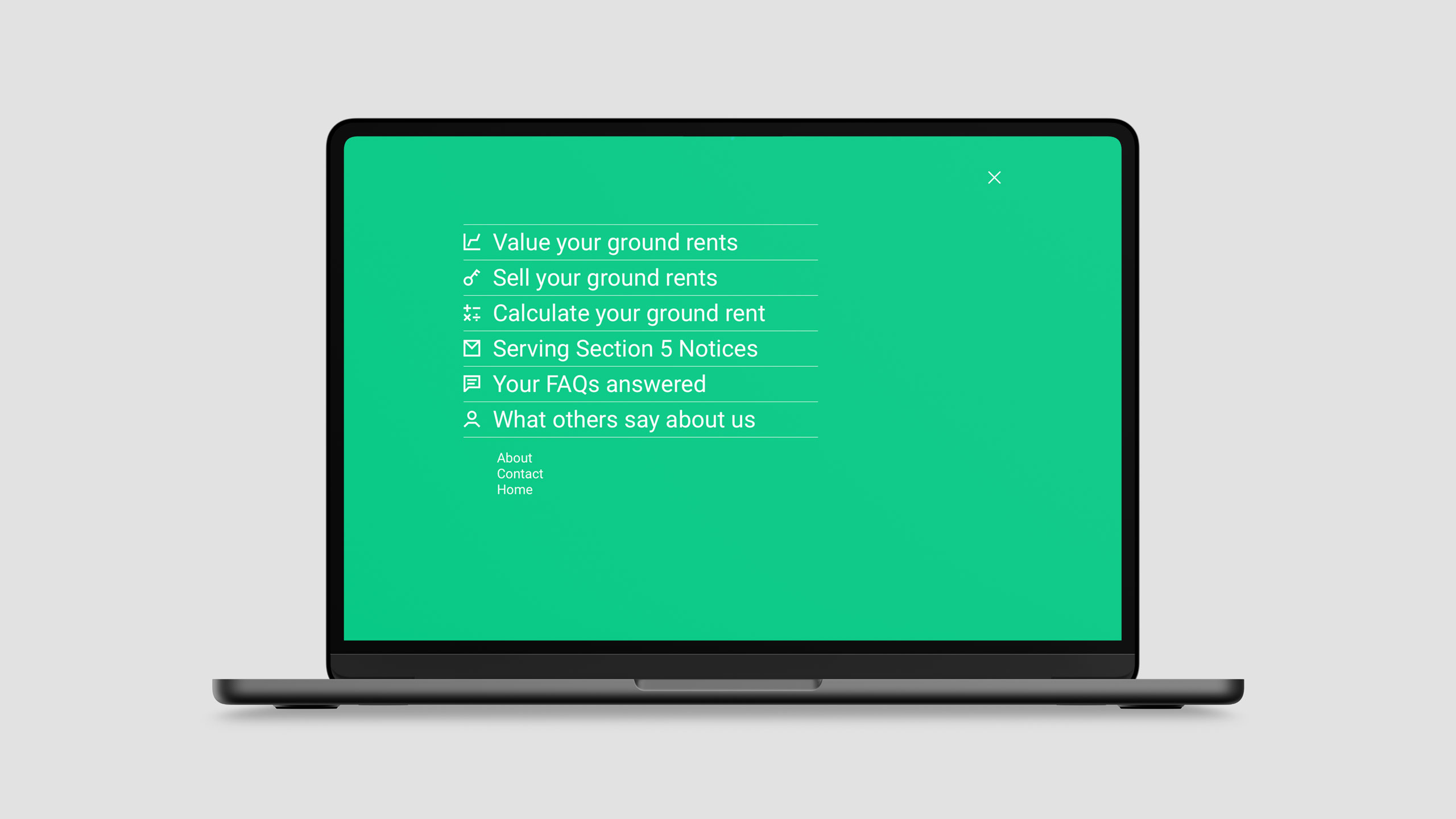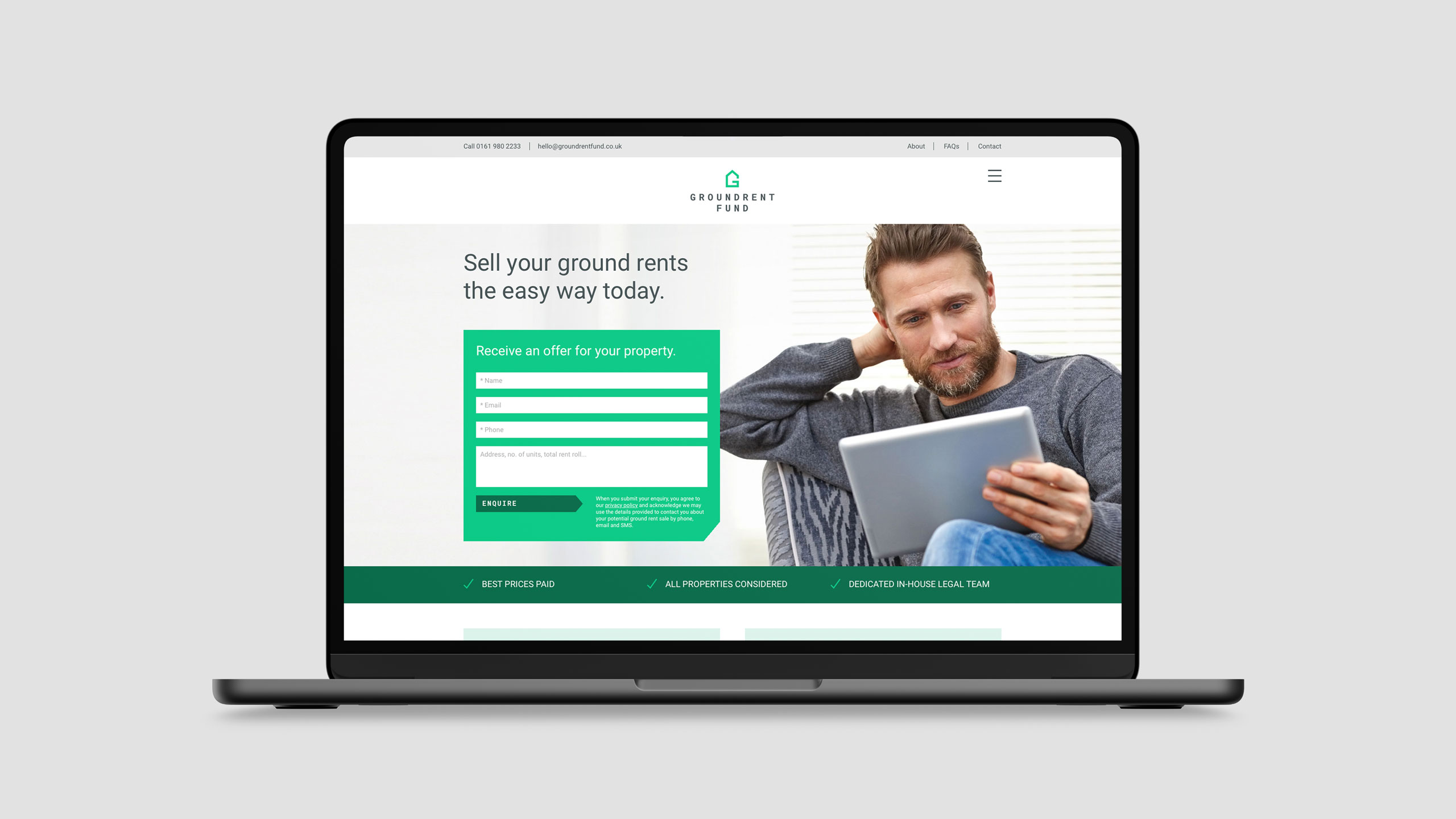 Website design and development:
To refocus and re-engage the business online, we designed and developed a new website. Centred on the needs of the user and to work alongside their ongoing digital advertising and SEO strategy we developed pages to market every aspect of their services, incorporating user-friendly data capture forms in key areas. We utilised photography across the site to underline the value of their approach and visually emphasise the user-focussed features and functionality.